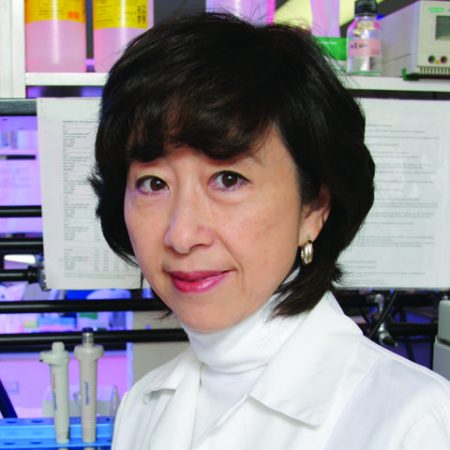 A new screening method to detect mad cow disease-causing elements in processed food will be developed through a new license agreement between Florida State University and Gainesville-based ELISA Technologies.
Invented by Peggy Hsieh, a food scientist and the Betty M. Watts professor in FSU's Department of Nutrition, Food and Exercise Sciences, the screening method uses a novel monoclonal antibody to detect the presence of bovine central nervous system (CNS) tissue in processed food and animal feed products. Consumption of foods containing infected bovine CNS tissue is one of the main causes of transmission of the disease to humans. The U.S. Food and Drug Administration has banned this risk-related material in human food since 2004, and in animal feed since 2009.
"While we have been lucky enough to have avoided any recent outbreaks of this deadly disease, it remains a serious concern both here in the U.S. and especially overseas in Europe," Hsieh said. "This new test kit aims to address some of those concerns by providing a low-cost, accurate screening method that would allow for the routine testing of heat-processed foods and feed products."
The main advantage of Hsieh's new testing kit is the ability of the antibody to detect the presence of CNS tissue even after the food has been exposed to high levels of heat. Currently, there are no useful testing methods for food that has been heat processed, creating potential situations where contaminated tissue could slip though established detection protocols. Hsieh's invention also will be important in the testing of animal feed products in order to prevent the introduction of disease contaminated CNS tissue into animal populations.
Laura Allred, president of ELISA Technologies, reports that "the antibody developed by Dr. Hsieh is incredibly sensitive and robust, creating an assay that can detect as little as 2 parts per million (ppm) of the target protein. This method will be a valuable tool for industry and regulators."
"Dr. Hsieh has developed an impressive reputation for her work in the areas of food safety and quality, and I commend her efforts to transform her work into market-viable products," said Gary K. Ostrander, vice president for Research. "This type of commercialization is a great example of the economic value of university-based research and the immediate benefit it can bring to the public."
To learn more about FSU's research commercialization efforts, visit the Office of IP Development and Commercialization. To learn more about the company developing the new test kits, visit ELISA Technologies.