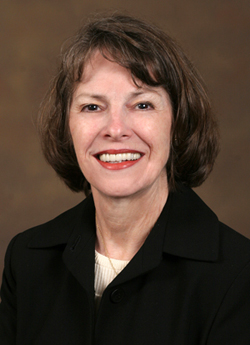 Florida State University has unveiled a new laboratory that is intended to improve sports performance and reduce sports-related injuries while preserving optimal health for life.
President Eric J. Barron and FSU College of Human Sciences Dean Billie J. Collier cut a ceremonial ribbon before a crowd of faculty members, students and guests on Sept. 16 to dedicate the Human Performance Laboratory, which is part of the university's Institute of Sports Sciences and Medicine (ISSM).
"Anytime we can unveil a state-of-the-art facility in any field, it is a great day for Florida State," Barron said. "This university is all about high expectations. We deliver on those expectations by delivering great faculty, by attracting great students, and by having the right tools for success.
"The Human Performance Laboratory speaks to the multidisciplinary nature of academic research and innovation at FSU," Barron said. "It's a showcase for the nation."
The Human Performance Laboratory, located in the McIntosh Track and Field Building on the FSU campus, will house research teams who will study the variables of sports performance, including acceleration, speed, agility, strength, endurance, proprioception (the sense of how one's limbs are oriented in space) and biomechanics. The studies also will focus on the prevention and treatment of athletic injuries.
In the laboratory, athletes will be tested, monitored and evaluated with specialized equipment and in dedicated space, such as an on-site sports biochemistry laboratory. Subsequently, research findings will be shared with coaches, athletic training practitioners, strength and conditioning specialists, medical doctors and the public through publications and symposia.
"This is a great day for our institute and for the university because this laboratory is going to help attract and retain faculty members in a number of areas and also attract students," said Mark J. Kasper, director of the ISSM. "Students will realize that that need to come to Florida State because of the opportunities they will have to get hands-on experience in the study and research of sports medicine and athletic performance."
Dan Shafer, a first-year graduate student in FSU's sports sciences program, said he is looking forward to studying ways to improve the performance of athletes.
"A really easy way to measure performance is by finding tests in the lab that we can use to measure how powerful an athlete is, how strong an athlete is, and then use those measurements to create better programs that will make the athlete bigger, stronger and faster," Shafer said.
The scope of research that will be conducted in the laboratory demonstrates how the field of human sciences has grown since its initiation in the 20th century, according to Collier.
"Because we are the human sciences, we really need to look at areas such as exercise sciences and athletic training, which have to do with the performance of the human body," Collier said. "This is a facility that is going to allow us to do research, education, teaching and outreach. It's a dream come true for the people in these fields of study."