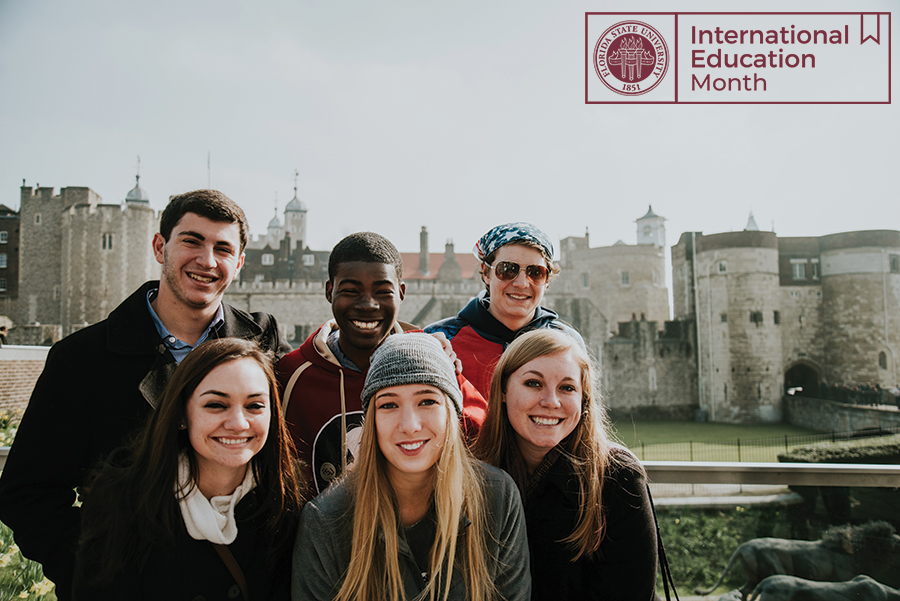 Florida State University has earned additional recognition for its rich history of supporting internationalization, with top-five rankings in multiple categories in a new report from the Institute of International Education.
In the IIE Open Doors report for 2020-21, FSU ranks third in overall study-abroad enrollments and long-term study-abroad enrollments, plus fourth in short-term study-abroad enrollments, as the university builds on its Top 10 ranking from previous years.
"We are proud of this ranking because it reflects the university's commitment to international education," said Louisa Blenman, associate director for International Programs.
Blenman noted that the data and rankings reflect study-abroad activity during the COVID-19 pandemic and that FSU emerged among the first institutions to return to in-person programs.
"That was a significant, ongoing achievement that required dedication and support at all levels of the institution, both domestically and abroad," she said.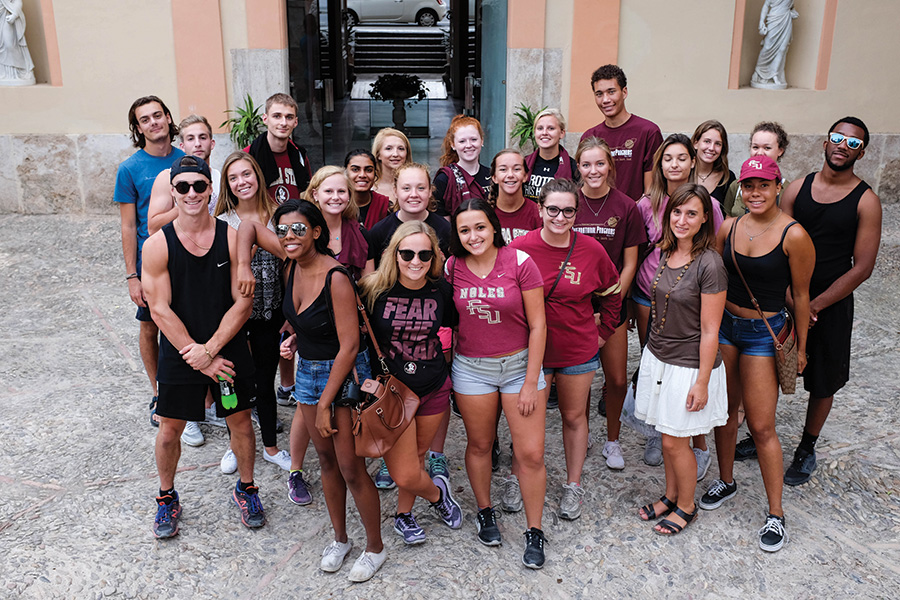 The report, sponsored by the U.S. Department of State, pointed out that U.S. academic institutions reported a 523% increase in students going abroad in summer 2021.
The report was released on Nov. 14, as FSU joined other global universities in celebration of International Education Month.
FSU President Richard McCullough has made FSU's national reputation — with a Top 20 rank by U.S. News & World Report for four straight years — a top priority, with emphasis on the university's reputation abroad.
FSU boasts study centers in London; Florence, Italy; and Valencia, Spain; and a campus in Panama City, Panama. Last summer the university also offered study abroad opportunities in Paris, France; Prague, Czechia; Dresden, Germany; Oxford, England; Dubrovnik, Croatia; and Cetamura del Chianti, Italy.
"We are so proud of our students who are represented in this Open Doors report," Blenman said. "They embodied resilience, determination and courage, as they were among the first in the world to return to their pursuit of a global education."
For more information on FSU International Programs, visit international.fsu.edu.