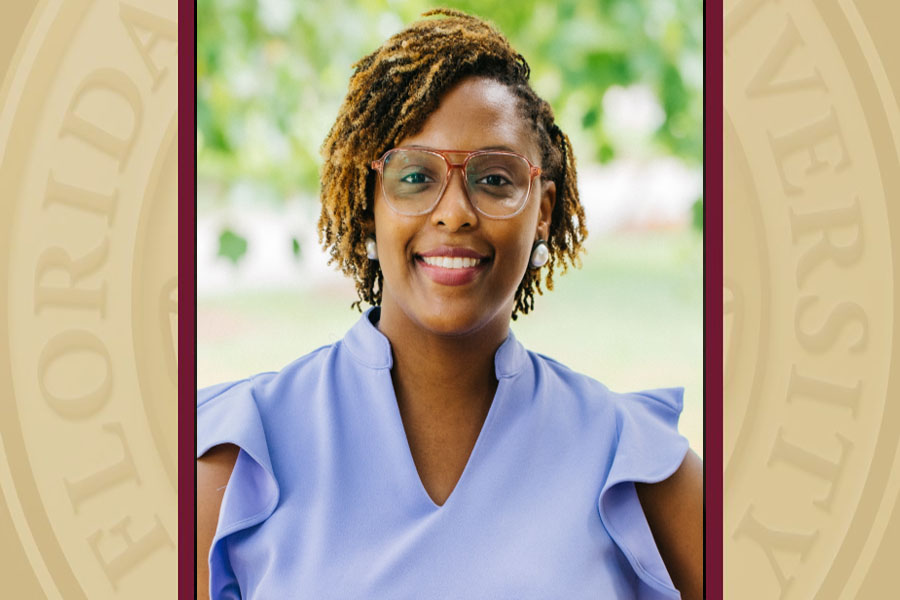 Florida State University's Florida Center for Reading Research (FCRR) and Maya's Book Nook are working together to provide the LeRoy Collins Leon County Public Library System and community partners with Book Nook Bundles that aim to promote literacy development across the Big Bend.
Designed to create learn­ing opportunities to meet children where they are, each Book Nook Bundle will contain a story book, a story book guide and an activity that supports early reading. Through the generous financial support FCRR received during the 11th annual Great Give, Florida State University's 24-hour online giving campaign, FCRR will be able to deliver 25 bundles to each branch of the Leon County Public Library. Additional bundles will be provided to local institutions and learning centers.
"Reading is vital and quite fundamental to functional human existence today, and we are so grateful for this generous donation to help our youngest readers continue to strengthen reading and literacy development," said Bill Proctor, chairman of the Leon County Board of County Commissioners. "With seven branches located throughout Leon County, our libraries can conveniently meet citizens where they are and help them develop the literacy skills necessary to be successful at any age."
The project brings together the work of The Village FCRR, a special project of the center that specifically promotes research-practice partnerships to support school readiness and student success, with Maya's Book Nook, a popular blog created to highlight the work of Black and Hispanic authors.
Lakeisha Johnson, director of The Village and founder of Maya's Book Nook, will help select the materials for each Bundle. Books included will feature diverse characters and help ensure that children from underrepresented populations develop language and literacy skills.
One book that will be featured in some of the Book Nook Bundles is "Darryl's Dream," authored by hip-hop pioneer Darryl "DMC" McDaniels. "Darryl's Dream" includes themes around creativity, confidence, and finding your voice.
'"Darryl's Dream' is a great book to encourage children to believe in themselves and to follow their passions, even in the face of adversity," Johnson said. "Parents who are fans of his legendary musical career will enjoy sharing this book and his music with their little ones. It's also a great conversation starter about the connections between music, writing, and poetry."
The Book Nook Bundles will begin arriving in Leon County Libraries this summer. For more information, visit www.fcrr.org and www.mayasbooknook.com.