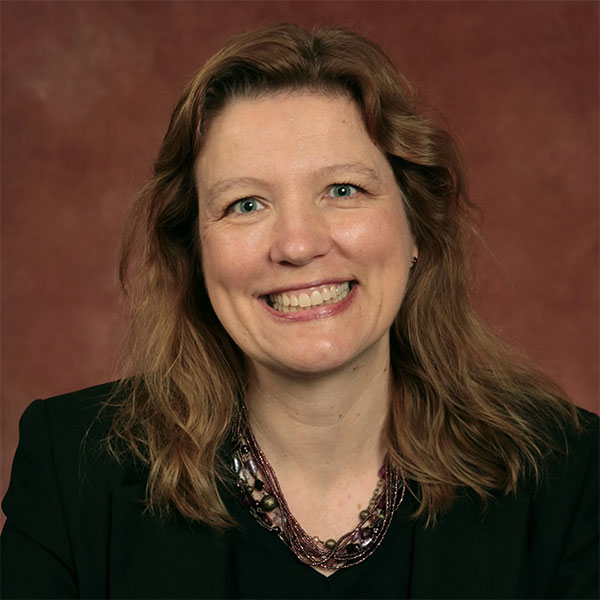 A Florida State University faculty member has been elected to lead an international organization that is shaping and leading college student resilience efforts in the United States and worldwide.
Karen Oehme, who will serve as chair of the Academic Resilience Consortium is director of the Institute for Family Violence Studies at FSU and a research associate in the university's College of Social Work. She leads FSU's "Student Resilience Project," one of several innovative student resiliency initiatives designed to equip students with skills to cope with challenges in their educational careers, ultimately preparing them for successful professional and community lives.
"I am so proud of the dedication Karen has shown in her work toward increased student resilience on our campus," said Sally McRorie, provost and executive vice president for Academic Affairs. "During such a challenging time in our nation's history, making headway in student resilience is now more critical than ever. Karen's work at FSU will set an example for other universities across the globe."
The ARC is an association of over 600 faculty, staff and higher education students dedicated to understanding and promoting student resilience. Its members include representatives from more than 360 schools in 45 US states and 17 countries, supporting one another in the effort to improve programming and pedagogy and remove systemic barriers to student success.
"The academic resilience of our students and institutions in higher education has never been more important than it is today," said Adina Glickman, founding member of ARC.
The election of a new 15-member leadership team, which Oehme will lead, marks a new page in the development for ARC.
"We are delighted to welcome these exceptional colleagues to the leadership of the ARC," Glickman said. "Their vision, experience, and dedication will ensure that the ARC continues to develop as an essential resource for student resilience in higher education."
FSU's "Student Resilience Project," is an evidence-informed online toolkit developed by the Institute for Family Violence Studies at the FSU College of Social Work. Directed by Oehme, the project encourages resilience by helping students learn to manage stress in healthy ways and increase their sense of belonging.
The program has been critical in past years but has become invaluable during the COVID-19 pandemic. It ensures that students learn healthy ways to combat the struggles that come with societal and educational pressures. The program's successes include a campus-wide collaboration with partners such as the College of Communication and Information and Student Affairs. It generates peer reviewed research papers aimed at constantly improving the program.
"I am thrilled to have the opportunity to work with and share ideas with so many other colleges and universities," Oehme said. "We are all constantly learning together how to improve our ability to increase the academic resilience of our students and our institutions. I look forward to working with my extraordinary colleagues to identify and address individual and systemic barriers to resilience."
"This position and Karen's work as the leader of the ARC will certainly bring high visibility at the international level for FSU and its student resilience efforts," said Jim Clark, dean of the College of Social Work. "We are especially proud to see one of our own faculty members leading a pioneering organization in the field."
While geared toward students, the website http://strong.fsu.edu is accessible to anyone with an active FSUID, at any time and on any device.
Coping with anxiety related to COVID-19? Click here or visit strong.fsu.edu.