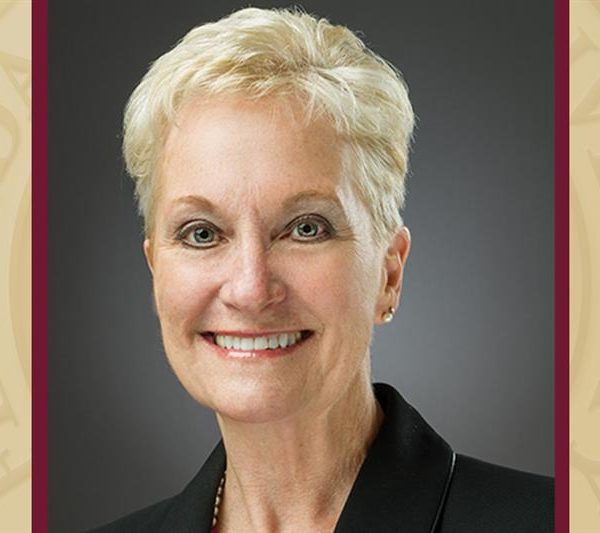 An award-winning real estate expert with more than three decades of industry experience will be the next executive director of the Florida State University Real Estate Center. 
Michael Hartline, dean of the College of Business where the center is housed, announced Wednesday that Yvonne Baker, most recently a regional managing partner at Franklin Street in Orlando, has accepted the position. Baker will start her new role April 5. 
As executive director, Baker will be responsible for the strategic and operational leadership of the center's activities. This includes planning and delivery of the center's TRENDS conference and other industry-related activities, as well as the assistance the center provides the real estate program's students and faculty.
"Throughout my career, I have been drawn to opportunities that allow me to mentor and support others while fostering growth and innovation," Baker said. "The executive director position with FSU is a natural progression of this effort. I am honored to be selected and excited to contribute to one of our country's most prestigious real estate programs, have a role in shaping our industry's future leaders and lead the center's initiatives across the FSU real estate network." 
The center's mission is to support FSU's Real Estate program by expanding student learning experiences, engaging its professional and academic constituencies and supporting the program's faculty.
As director, Baker will also serve as the chief liaison to the program's global network of more than 10,000 alumni and friends and will work closely with the dean's office and the FSU Foundation on fundraising. 
Hartline said these duties are critical to the continued success of the Real Estateprogram at FSU, currently ranked No. 5 nationally among programs at public institutions by U.S. News and World Report.
"We are thrilled to have Yvonne join us in this high-profile position," Hartline said. "Her experience and relationship-building skills within the profession are crucial to ensuring the center's continued success." 
Hartline added: "Dean Gatzlaff, the Mark C. Bane Professor who has directed the center's remarkable growth since 1995, is scheduled to retire in 2022 and will be working closely with Baker during this year."
For nearly 30 years, Baker has held senior-level positions at Cushman & Wakefield, JLL and Highwoods Properties, and has worked with institutional and regional clients, such as Equity Office Properties, Steelbridge, Starwood Capital, Invesco Real Estate, Crocker Partners and Parmenter Realty Partners.  
Baker has received numerous recognitions, including CREW's Networking Deal of the Year Award, 2020; NAIOP's Merit Award, 2019; CREW's Woman of Influence, 2018; the University of Central Florida College of Business Notable Knight Award, 2017; NAIOP's President Award, 2015; Orlando Business Journal's 2014 Women Who Mean Business and multiple CoStar Power Broker Awards. She has been an active member, as well as a long-term leader, in NAIOP and CREW for almost 30 years, and has served on the UCF real estate program's executive council. She holds a bachelor's degree in finance and a master's degree in real estate from the University of Central Florida.

About the FSU Real Estate Center
The center's mission is to facilitate student learning experiences beyond the traditional classroom, secure resources to attract, support and retain world-class faculty, and strengthen the FSU Real Estate program's relationships with its professional and academic constituencies. The center's operations are supported by its external programs, research activities and by the generous assistance received from its executive board, alumni, friends and event sponsors. The FSU Real Estate Center maintains a policy of political non-advocacy.
 
About the FSU Real Estate Program 
The Real Estate Program at FSU is one of the largest and oldest programs in the nation and is consistently ranked among the nation's best by U.S. News & World Report. The program includes majors or specializations in real estate at the bachelor's, master's and doctoral levels. More than 1,200 students enroll in real estate courses each year. Close interaction among students, faculty members, alumni and the business community continues to be a hallmark of the program. The FSU Real Estate Center's Executive Board helps keep the curriculum relevant, provides a forum for the exchange of ideas and offers opportunities for students to network with industry executives.