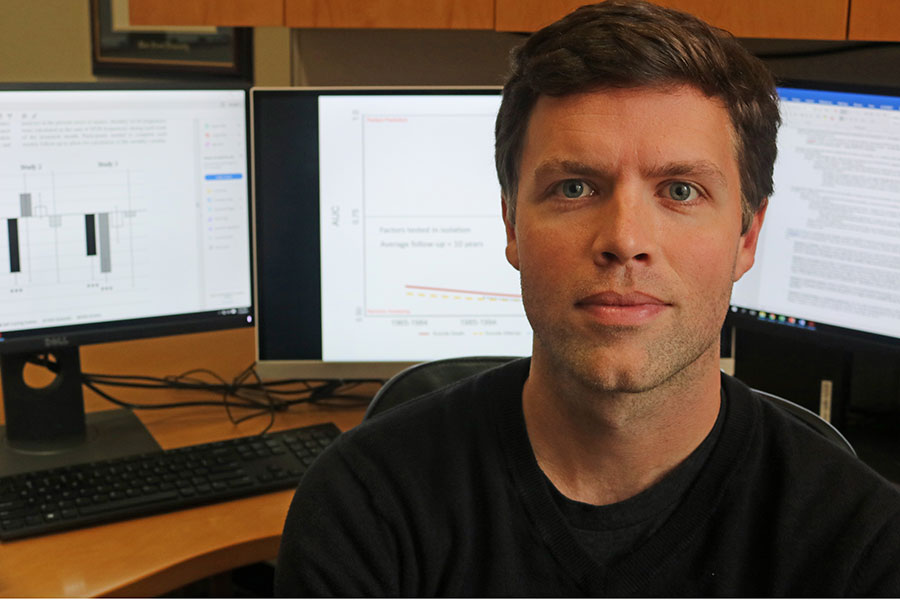 After scouring data from nearly 600 studies conducted through the past 50 years, a team of Florida State University researchers has found that interventions struggle to reduce suicide and self-injury. 
The team, led by FSU researchers working with colleagues from the University of Denver and Columbia University, found that interventions are no more effective today than they were five decades ago. 
With that in mind, FSU Assistant Professor of Psychology Joseph Franklin, who was senior author, said the study shows it's time to rethink clinical interventions designed to stop suicide and self-injury. 
"We as researchers owe it to clinicians and the millions of people who struggle with suicidal thoughts and behaviors each year to fundamentally reconsider our approach," Franklin said. "We're not going to make much progress by doing slight variations on what we've been doing for decades." 
In their study, "Interventions for Suicide and Self-Injury," published in the journal Psychological Bulletin, Franklin and his co-authors found the number of interventions for suicide and self-injury has increased dramatically over the past 50 years, but intervention effectiveness has been stuck at about 9 percent. 
"This means that interventions in the 1970s were able to reduce suicide and self-injury by about 9 percent, and interventions in the 2010s are still only able to reduce suicide and self-injury by about 9 percent," said FSU graduate student Xieyining Huang, co-lead author on the study.
Researchers found this effect across all types of interventions that have been studied within gold-standard randomized controlled designs. 
"The good news is that many different interventions — a wide range of talk therapies, medications, checking-in programs and many others — do cause reductions in suicide and self-injury," Huang said. 
The bad news is that, after throwing hundreds of things at suicide and self-injury, nothing seems to get us much beyond a 9 percent reduction, Franklin said. 
"Any reduction in suicide and self-injury is extremely valuable, but we need larger reductions," he said.
According to Centers for Disease Control and Prevention data, the U.S. suicide rate has increased by nearly 30 percent since 2000. 
Franklin added, "This large increase has strangely occurred during a time when suicide awareness, intervention use and research have increased dramatically." 
To make progress, Franklin proposed that researchers prioritize understanding the causes of suicide and self-injury, connect their work to advances in other areas of psychological science and partner with tech companies that can accelerate and scale research.
"I think all of the elements are there for us to make substantial progress in the near future, we just have to put them together," Franklin said.