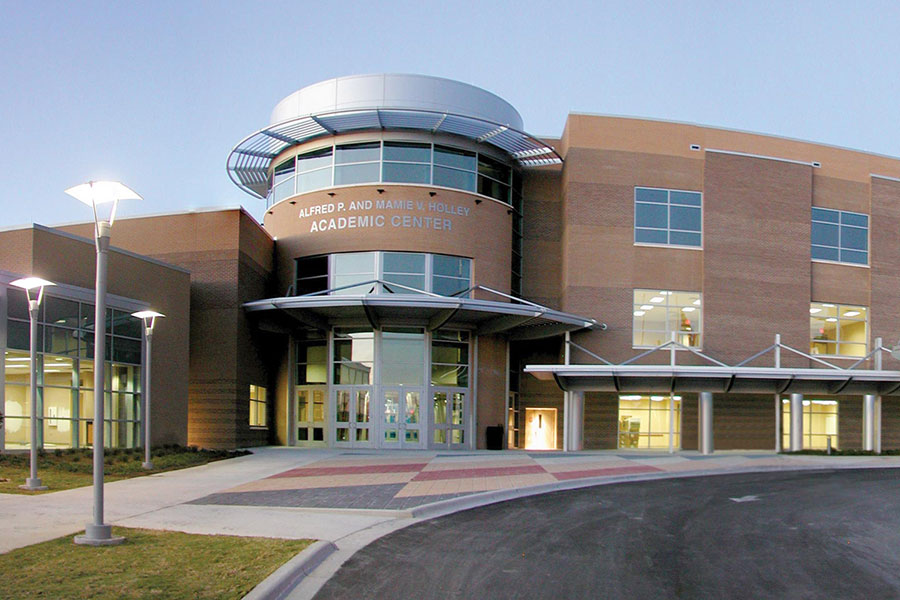 The Florida State University Panama City College of Applied Studies is partnering with IBM Skills Academy to launch technology-based training courses designed to provide additional professional skills to students, alumni and community members looking to advance their careers and excel in the job market.
Upon successful completion, students will be able to obtain digital certificates which can be imported into their resume or LinkedIn profile demonstrating the skills they acquired through hands-on labs and industry use cases. A certificate also will give them access to job opportunities based on the skills earned through the certificate vendor, Acclaim.
This partnership will give FSU Panama City the opportunity to use IBM resources to provide students, alumni, professionals, current military and veterans from diverse professional backgrounds and academic disciplines, access to in-demand skills training in business data science.
"We are committed to the success of our students and want to ensure their success in the workforce which demands new skills and knowledge," said Irvin Clark, associate dean of FSU Panama City. "Our dedication extends to the community and professionals looking to enhance and build their skillset and career growth potential."
FSU Panama City is offering two 8-week courses, from Sept. 28 to Nov. 18, 2020. Data Science (DS) will be offered on Monday and Wednesdays, and Artificial Intelligence (AI) on Tuesdays and Thursdays. Classes run from 7 to 8 p.m. CDT.
Practitioner-level courses will be taught by FSU field-expert and IBM Skills Academy trained faculty.
Artificial Intelligence (AI) explores the topics, technology, and skills required to gain practice in the successful application of AI techniques to address key industry problems. By understanding the evolution and relevance of AI in the world today and exploring opportunities brought by the intersection between human expertise and machine learning (ML), participants will gain a deeper understanding of ML techniques and a competitive edge using low-code cloud-based AI tools and pre-built ML algorithms.
Data Science (DS) challenges the student to take on the different roles involved in a data science team. DS practitioners use advanced data science methods and tools, leveraging statistical sciences, machine learning technologies and industry-specific datasets, to implement unique data models that can solve challenging problems across all industries.
FSU Panama City plans to expand IBM Skills Academy learning tracks and offer a full program of emerging technology credential opportunities in some of the most relevant and high-demand skills in the market, including: Artificial Intelligence, Data Science, Cybersecurity, Blockchain, Internet of Things, Cloud Computing and Design Thinking.
"Empowering individuals to build their skills cannot be solved without meaningful partnerships across academia and industry," said Jamie Williamson, professional engagement and learning coordinator. "Through our partnership with IBM, FSU Panama City can be an even stronger resource for regional growth and development and help us serve professionals striving to compete in today's dynamic job market."
Register online at pc.fsu.edu/ibm-skills-academy before Sept. 21. Individual/corporate rate is $1,400, military and veterans $1,000 and enrolled college students are $300 per course. Individuals who sign up for both courses will receive a 20 percent discount.
For more information, contact Jamie Williamson at jwilliamson2@fsu.edu.