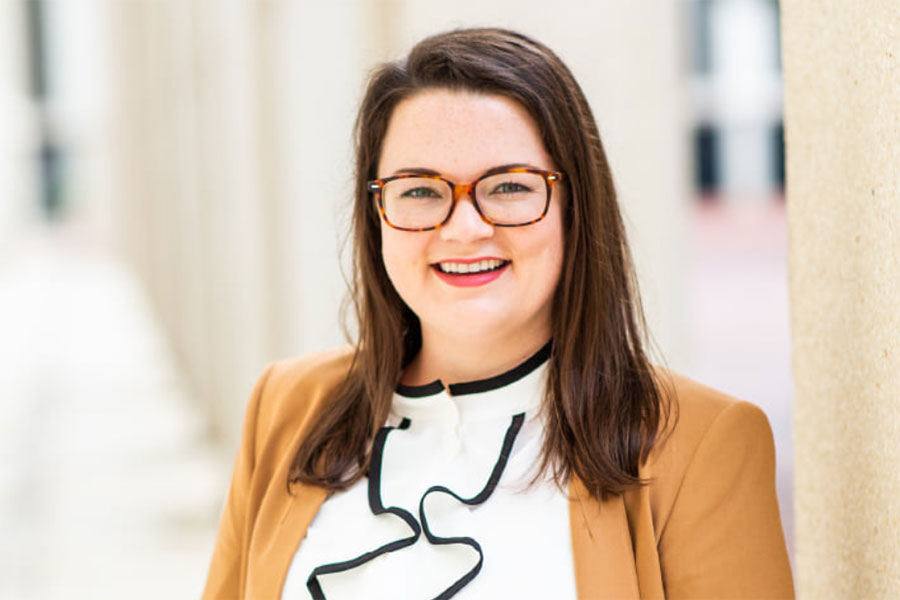 Florida State University alumna Krista Stanley was announced as the 2021 Florida Department of Education Teacher of the Year during a Zoom call Tuesday, Aug. 4, with Gov. Ron DeSantis and Commissioner of Education Richard Corcoran.
Stanley, who earned a bachelor's degree in business management from FSU in 2016, has taught sixth grade at Yearling Middle School in Okeechobee County for the past four years. She was chosen from among more than 176,900 Florida public school teachers.
"In only four years of teaching, Krista has quickly risen to the challenge and is an inspiration and role model not only to her students but to her fellow educational leaders," DeSantis said. "She is a wonderful example of the thousands of Florida teachers who have dedicated their lives to inspire the minds of our students."
A graduate of Okeechobee High School, Stanley returned to Okeechobee County Schools to become a leader within the district. She is a coach for her colleagues, a mentor for new teachers, a team leader for the other sixth-grade teachers and a district math representative.
Stanley will receive a $20,000 check from the Florida Department of Education and a 2-Year Florida College scholarship, from the Florida Prepaid College Board, worth $8,000 to present to a student of her choice.
As the 2021 Florida Teacher of the Year, Stanley will serve for one year as the Christa McAuliffe Ambassador for Education, working to create greater public awareness of Florida's outstanding teachers and elevating the education profession. She will have the opportunity to promote and celebrate the countless contributions of Florida's teachers, provide professional learning opportunities to educators and recruit future teachers into the education field.
Stanley was one of five finalists for the honor. That group included Kristin Wilson from Florida State University School in Leon County — the second time in two years that a teacher from FSUS has been selected as a finalist.