As COVID-19 spreads across the globe, its impact is one without precedent.
As such, there is no body of research illuminating the long-term effects of the virus on individuals, commerce, society and the environment. Given the virus's still-evolving nature and the rigor scholarly articles are subjected to, it will be months — at the earliest— before we see research reflecting the totality of COVID-19's impact.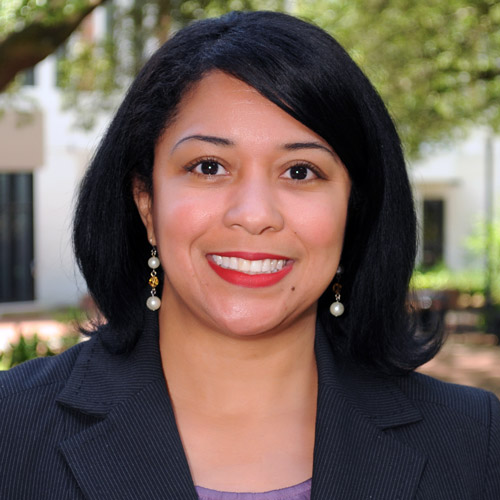 In the meantime, the co–editors of one journal are starting the conversation.
Maura Scott is the Madeline Duncan Rolland Professor of Business Administration at Florida State University College of Business. She is also the incoming co–editor of the Journal of Public Policy and Marketing. 
As COVID-19 escalated, Scott said she and her co–editor Kelly Martin, a marketing professor at Colorado State University, reached out to the previous editorial team at the journal about doing a special series. 
"One of our goals was to make sure the journal could be a voice for different perspectives from business and public policy," Scott said. "As we are all grappling with COVID-19 this seemed like a natural place to bring these different voices together. The intersection of policy, of business and well-being, that's kind of the epicenter of where people and society as a whole are impacted day by day through this crisis."
Scott added that watching the virus's impact grow has left researchers "trying to solve so much of this while we are still in it — and trying to determine what this means for the future." 
Bringing together a cross section of academics to offer their expertise and commentary over multiple fields of study is an attempt to give that conversation a push, she said.
The journal's special section features ten separate commentaries with topics ranging from COVID-19's intersection with race, climate change, food access, consumer privacy and pharmaceuticals.  
Martin said the all-encompassing nature of COVID-19's impact was too much to ignore when she, Scott and JPP&M's previous editors spoke.
"The unprecedented nature of all of this made us want to help and to contribute," she said, before noting that commentary, while different than scholarly research, still required rigorous review. "The commentaries allowed the authors more flexibility both within our teams and with the previous editors we vetted each through multiple iterations."
For her part, Scott co–authored an editorial on the intersection of COVID-19, marketing and public policy. She is joined from FSU by colleagues, Professor of Marketing Martin Mende and Professor of Meteorology Vasu Misra. Together, their submission explores COVID-19, climate change and "linkages between public health, environment and economy and explores how lessons from COVID-19 can help prevent other large-scale disasters."
For more information and to read the commentaries in the special section, visit: https://www.ama.org/the-covid-19-pandemic-through-the-lens-of-marketing-and-public-policy/