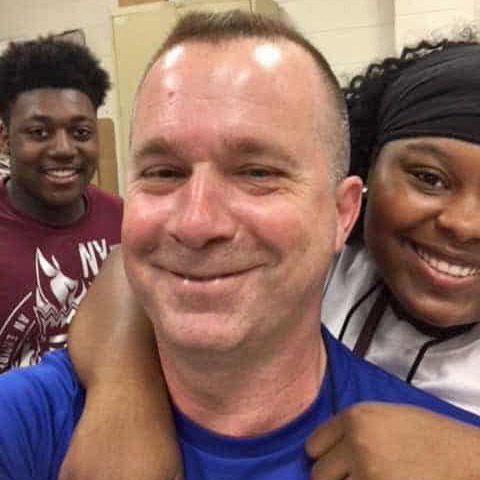 A Florida State University professor is leading an effort to bring to life and celebrate the powerful contributions of 1960s civil rights activist Fannie Lou Hamer, while empowering youth through the art of filmmaking.
Davis W. Houck, FSU's Fannie Lou Hamer Professor of Rhetorical Studies in the College of Communication and Information, helped conduct a workshop with high school teachers in the Mississippi Delta to develop a K-12 "Find Your Voice" curriculum about the life of Fannie Lou Hamer.
In addition, FSU School of Communication doctoral student Pablo Correa and alumnus Joseph Davenport taught a college-level media production course, "Find Your Voice Young Filmmakers Workshop," to high school students.
"The Mississippi Delta has given me and my students so much. The filmmakers workshop and the 'Find Your Voice' curriculum are ways to give back to this unique part of the world," Houck said. "Fannie Lou Hamer was born, raised and lived in the Delta. Teaching her story in a film and in schools provides a strong voice of resistance in today's hard and perilous times."
Houck collaborated on the "Find Your Voice" project with Maegan Parker Brooks, an assistant professor at Willamette University in Salem, Oregon. They worked with seven teachers in Mississippi to design a K-12 curriculum that boosts students' interest in the life of Fannie Lou Hamer. The professors will debut these lesson plans in October to celebrate what would have been Hamer's 101st birthday.
The "Find Your Voice Young Filmmakers Workshop" taught by Correa and Davenport included 16 high school students from the Delta, including several from Gentry High School, which hosted the program in Indianola, Mississippi. The five-week workshop introduced students to all aspects of filmmaking, including composition, shooting, lighting, sound and editing.
Carledia Jones, a rising senior at Gentry High School, said the workshop provided valuable hands-on experience with documentary production that will help her after graduation.
"I never knew how much work goes into video editing," said Jones, who plans to pursue a communications degree in college. "I would like to produce YouTube videos one day, and this workshop made me realize I would probably need to partner with an editor when I do. We also learned so much about everything that goes into filmmaking and being able to use our own creativity and ideas for film projects."
Workshop participants tapped into those creative ideas during the course and produced their own documentaries. Their films will be shown during a public screening Saturday, July 14, at the B.B. King Museum in Indianola.