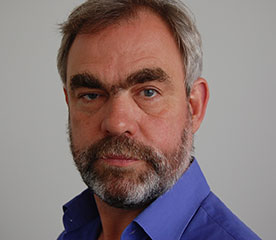 The Florida State University College of Social Sciences and Public Policy and the Center for Global Engagement will present a lecture by Peter Ford, the Paris-based global affairs correspondent for the Christian Science Monitor.
Ford's lecture, "Europe: Between a Russian Rock and an American Hard Place," will explore the challenges and opportunities that Russia's activism and United States disengagement present to Europe, particularly in light of Brexit.
The lecture, which is free and open to the public, will take place at 5 p.m. Tuesday, Jan 23. in the Globe Auditorium, 110 S. Woodward Ave. 
Prior to his current assignment, Ford served for a decade as the Monitor's Beijing bureau chief, covering news and features throughout China. Before that, he served as the newspaper's chief European correspondent, Moscow bureau chief and Middle East correspondent.
Ford is the author of "Around the Edge," a book about a journey he made on foot and by small boat along the Caribbean coast of Central America published by Viking Penguin in 1991. A native Englishman, Ford was educated in England and graduated from Durham University with an honors degree in politics and sociology.
The lecture is part of the college's Ruth K. and Shepard Broad International Lecture Series, which features internationally renowned speakers on topics relating to public policy and international relations. It is also being presented as part of the Center for Global Engagement's Engage Your World intercultural dialogue series.
A reception will be held at 4:30 p.m., prior to the talk. 
NOTE: This is a rescheduled date from a lecture that was postponed in November.