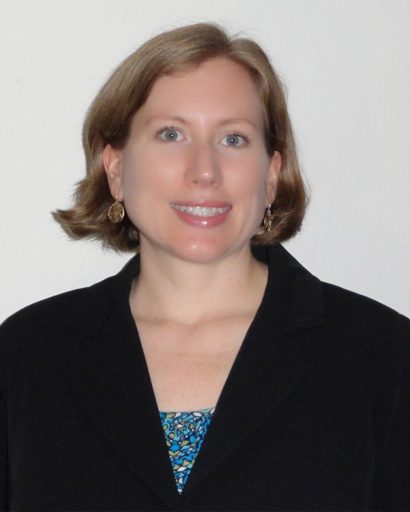 Acquiring reading skills can be difficult in an ideal setting, let alone an environment affected by crisis or conflict. That, however, is the harsh reality more than 2 million children living in northern Nigeria face each day.
With the support of the U.S. Agency for International Development (USAID), a new partnership between researchers at Florida State University and Bayero University-Kano in northern Nigeria aims to tackle these problems by strengthening the country's ability to provide high-quality education and improve children's reading skills. Together, the two universities are working toward the creation of the Nigerian Center for Reading Research and Development.
"I'm excited about the opportunity to have a long-term impact on the quality of reading instruction in Nigeria," said Learning Systems Institute faculty member Stephanie Simmons Zuilkowski, assistant professor of international education and the principal investigator on the FSU project.
"We're not just doing a few trainings and moving on to the next project. It's a multiyear commitment to helping Bayero University-Kano, one of the most prominent universities in northern Nigeria, to become a regional center for excellence, the place where African governments and nongovernmental organizations will go to find technical assistance to improve reading instruction."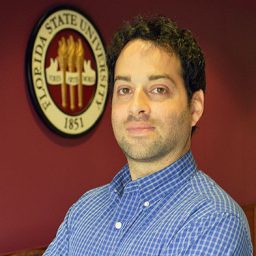 Funded by USAID, the lead U.S. government agency working to end extreme global poverty, FSU's Learning Systems Institute and Florida Center for Reading Research will collaborate in the implementation of the project.
"Research consistently links poor reading comprehension to extreme poverty, high infant mortality and slower GDP growth," said Florida Center for Reading Research Associate Director Yaacov Petscher. "We hope that by focusing the efforts of researchers both here and in Nigeria on literacy efforts we can make an impact on some of the issues that children in Nigeria face."
The project is more than a quick fix, though.
Each year, an integrated postdoctoral fellowship program will welcome to FSU two Bayero University-Kano reading education faculty. The fellowships will eventually lead to the creation of a Nigerian Center for Reading Research and Development and a master's degree program in reading when the last two fellows return from their FSU residency.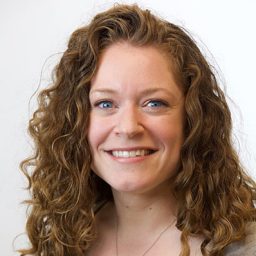 "I look forward to assisting them in achieving their goal of creating the Nigerian Center for Reading Research," FCRR researcher and Assistant Professor of Education Laura Steacy said. "This is an exciting opportunity to partner with Bayero University-Kano to improve reading instruction in Nigeria."
At the end of the three-year period, FSU will assist in planning an on-campus conference in Nigeria. The conference, in which FSU faculty, the Bayero University-Kano fellows and other faculty will present research, will help establish a reputation of excellence for the Nigerian Center for Reading Research.
The conference will be at Nigerian Center for Reading Research's new International Conference Center, now under construction.
The project with Bayero University-Kano is just one part of USAID's commitment to the improvement of reading outcomes for 100 million children worldwide, as evidenced by their work implementing primary grades reading projects around the world.
And with FCRR's international reputation as one of the world's preeminent centers for reading research and LSI's decades of experience in international educational development, FSU has become a highly prized partner on a number of USAID reading projects.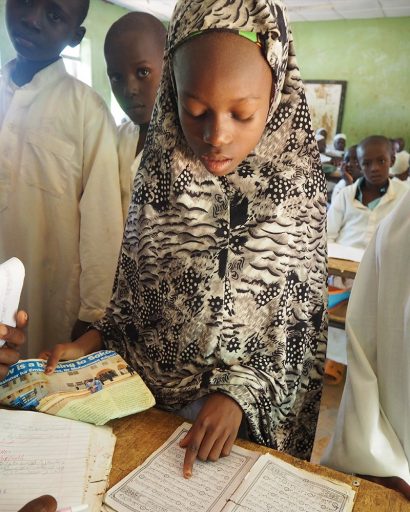 In Ethiopia, for example, LSI faculty have been working for five years under the direction of Research Triangle International to improve primary grades reading outcomes by improving the quality of pre-service teacher education throughout the country, training hundreds of teacher educators and developing training modules in seven local languages.
In a separate project in Nigeria LSI is working with Creative Associates International to improve pre-service teacher education as well as access to schooling among the poorest children in two northern states adversely affected by decades of civil conflict. And in Honduras LSI teams will soon partner with the Education Development Center to improve reading outcomes in that country as well.
In each of these efforts, LSI faculty are putting the fruit of FCRR research to use in meeting USAID's goals to improve reading outcomes worldwide.
"We are pleased about this collaboration and the development of the National Center for Reading Research at Bayero University." said Stephen M. Haykin, mission director of USAID/Nigeria. "We look forward to seeing better prepared teachers and improved reading outcomes for Nigerian school children as a result of this program."
While the Learning Systems Institute and the Florida Center for Reading Research have a long history of collaboration in reading research and development in Florida, this is the first opportunity for the FSU institutes to work together on an international project.
"We appreciate FCRR Director Don Compton's support for this collaboration and we are thrilled to have this opportunity to work with FCRR and USAID to bring FSU expertise to bear on the challenge of improving reading outcomes for children in northern Nigeria," LSI Director Jeffrey Ayala Milligan said. "We hope it is just the first of many future collaborations with FCRR and other FSU research centers."