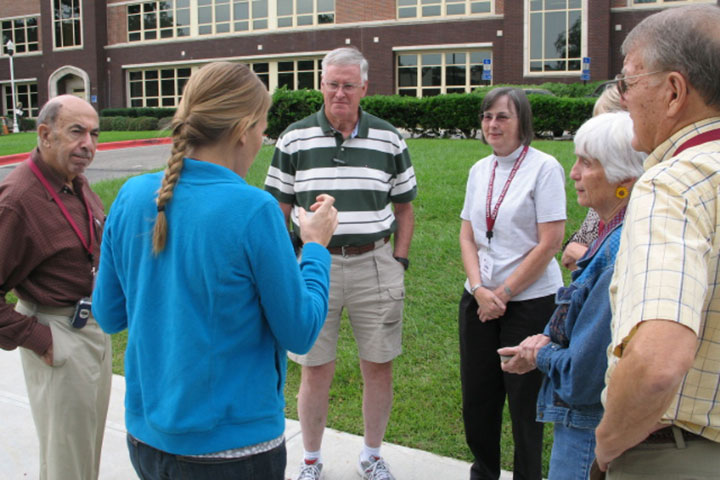 Florida State University has been named a member of the Age-Friendly University Initiative, an international effort to highlight the role higher education plays in meeting the challenges and opportunities of an aging population.
FSU is the first Southern university to obtain Age-Friendly University status from the initiative, which is led by Dublin City University with support in the United States from the Association for Gerontology in Higher Education.
"For years, Florida State University's faculty and staff have worked to include older citizens in all we do," said Janet Kistner, vice president for Faculty Development and Advancement. "We are committed to providing educational opportunities to people of all ages and in various stages of career development and life. We are pleased to see this commitment recognized, and we will continue to expand on these achievements."
To become an Age-Friendly University, FSU demonstrated that it encourages participation of older adults in all core activities, including education and research. There are 10 factors in all, including promoting intergenerational learning, widening online educational opportunities for older adults, engaging FSU's retired community and sustaining dialogue with organizations representing the interests of the aging population.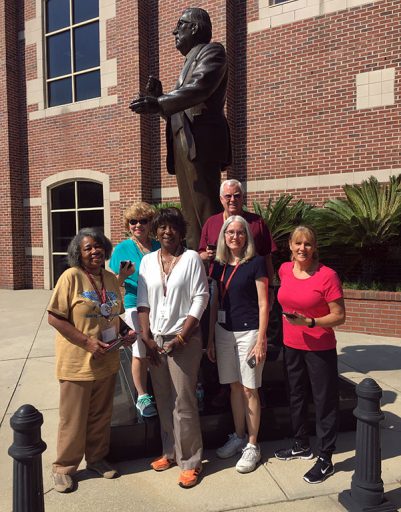 "We want the public to know the interests of older Americans are important to the university, and we want to include them in our research and other activities," said Neil Charness, director of FSU's Institute for Successful Longevity and the William G. Chase Professor of Psychology.
Charness' proposal that FSU seek this prestigious designation enjoyed enthusiastic support from other university leaders such as Anne Barrett, director of the Pepper Institute on Aging and Public Policy, and Larry Polivka, director of the Pepper Center, and from those in the community.
"I'm so pleased that FSU has been designated an Age-Friendly University," Barrett said. "It's one of the many small steps toward an age-friendly world."
Among the many activities that contribute to FSU's standing as an Age-Friendly University is the popular Osher Lifelong Learning Institute, known to many as OLLI.
"The Osher Lifelong Learning Institute at FSU has a membership of about 1,000 students, most age 50-plus, who love to learn and who can select from nearly 100 challenging academic courses each year, along with a wide range of activities, field trips, clubs, travel and other learning activities," said Debra Herman, OLLI's director.
Sheila Salyer, manager of the Tallahassee Senior Center and a member of the Institute for Successful Longevity's Advisory Council, said the Age-Friendly University designation goes hand-in-hand with the City of Tallahassee's Age Friendly Community project initiated by the city commissioners.
"Lifelong learning helps older adults stay actively engaged in their community and renews a sense of purpose," Salyer said. "We are proud to partner with FSU in these efforts."
Charness said the designation will help the university remain focused on elder issues.
"Faculty across the university are aware of the need to ensure that FSU's research agenda addresses the needs of an aging society," Charness said. "This Age-Friendly University designation will help us to promote public discourse on how higher education can better respond to the varied interests and needs of older adults."
For more information on the Age-Friendly University Initiative, visit https://www.aghe.org/resources/age-friendly-university-principles.