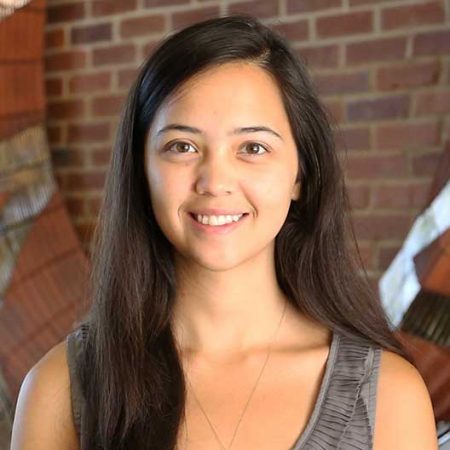 A Florida State University graduate student has received a prestigious fellowship from the National Academy of Education/Spencer Foundation to complete her dissertation.
Samantha Nix, a doctoral student in the College of Education, was one of 35 winners selected from a pool of more than 400 applicants to the NAEd/Spencer Foundation's Dissertation Fellowship Program. Nix, who is the first Florida State student to receive the highly competitive award, will receive $27,500 to support her dissertation during the 2016-2017 academic year.
"It is exciting, surprising and such an honor," Nix said. "I have received so much mentorship from my department, especially my adviser Lara Perez-Felkner, and my dissertation committee members. I really don't think my application would have been as competitive without their feedback and wonderful recommendation letters."
The Dissertation Fellowship Program seeks to encourage a new generation of scholars whose dissertations show potential for bringing fresh and constructive perspectives to the history, theory, analysis or practice of formal or informal education anywhere in the world.
Nix is studying how students' perceptions of STEM fields as particularly challenging can play a role in whether they pursue higher education degrees and careers in these areas.
"As a master's student, I became really intrigued by this idea that perhaps students are not majoring in STEM fields because of the overall aura of difficulty and challenge surrounding those fields, especially in mathematics-intensive majors," Nix said.
In a study last year, Nix and Perez-Felkner found there was a significant relationship between perceived ability under challenge in math and a student's decision to enter math-intensive STEM fields like the physical sciences, engineering, mathematics or computer sciences. The study, published in the journal Frontiers in Psychology, found that men had significantly higher perceived ability under challenge in math compared to women. Women, nationally, participate at lower rates than men in mathematics-intensive fields.
Those findings prompted Nix to investigate what is fueling these perceptions and how those perceptions may differ based on students' racial identities.
"Is it that students are actually perceiving that these fields are really challenging and that's what is turning them away?" Nix said. "How do perceptions of challenge shift throughout the college experience? Or is there more involved?"
Nix was inspired to research the topic while working with more than 100 women majoring in STEM fields in the Women in Math, Science and Engineering living-learning community on FSU's campus. For three years, she acted as WIMSE's Program Coordinator under the direction of Susan Blessing, a professor of physics who is now a member of Nix's dissertation committee.
"The insight from students about how they experienced and felt about STEM fields was really helpful in narrowing down what I wanted to study," Nix said. "Their comments really got me curious about researching this issue."
Perez-Felkner, an assistant professor of higher education and sociology, said her mentee is well deserving of the fellowship.
"Sam has consistently impressed me, sometimes quietly with her persistent excellence and attention to detail," Perez-Felkner said. "Along with my colleagues — because Sam's talent has elicited support and guidance from quite a few of us — I feel incredibly privileged to be mentoring such an outstanding doctoral student. I could not be happier to see her efforts and ideas recognized in this way. I'm looking forward to next year as Sam completes her dissertation and moves on to the next steps in her career."
Nix also recently received a P.E.O. Scholar Award from the International Chapter of the P.E.O. Sisterhood, a philanthropic organization. The P.E.O. Scholar Awards program, established in 1991, provides educational awards for women who are pursuing a doctoral level degree at an accredited college or university. Nix's award is $15,000 and will fund data collection costs for her dissertation this summer.
About the National Academy of Education/Spencer Foundation
The National Academy of Education/Spencer Foundation advances high quality education research and its use in policy formation and practice. Founded in 1965, the Academy consists of U.S. members and foreign associates who are elected on the basis of outstanding scholarship related to education. Since its establishment, the Academy has undertaken research studies that address pressing issues in education, which are typically conducted by members and other scholars with relevant expertise. In addition, the Academy sponsors professional development fellowship programs that contribute to the preparation of the next generation of scholars.