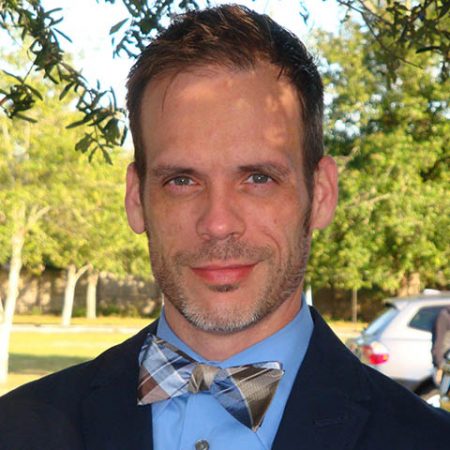 The Orlando Police Department has joined a Florida State University study to analyze the effectiveness of an online suicide prevention training for police officers.
The QPR Institute created the online training specifically for law enforcement officers. It is designed to provide officers with information and skills they need to recognize the warning signs of suicide and skills to effectively intervene with at-risk with community members, according to lead researcher Philip Osteen, assistant professor at the FSU College of Social Work.
"By collecting data at multiple points over time we can evaluate the effectiveness of the training on officers attitudes, knowledge, self-efficacy and practices," Osteen said.
Mental health issues and suicide are not just concerns for the Orlando community — they are national problems, said Orlando Police Department Chief John Mina.
"We want to be proactive and ensure that our officers receive the best information available because this is an important issue," Mina said.
FSU and Orlando PD have worked together on other projects, including training offered by FSU on the issue of domestic violence through its Institute for Family Violence Studies, which also is coordinating the suicide intervention study.
"We've worked with FSU before and having that working relationship has been mutually beneficial," said Capt. Susan Brown, who will help coordinate the study team at OPD.
Research volunteers will be sought from patrol officers, Crisis Intervention Team members and Crisis Negotiation Team members. Officers will be offered the chance to participate in the six-hour training during February through April. They can take the training at any time, at multiple sittings, and will earn training credit for taking the training. Researchers will follow the officers for six months.
Karen Oehme, director of the Institute for Family Violence Studies, helped to organize the study.
"Officers have stressful jobs — they need up-to-date information and training to be able to deal with situations and encounters with people who are desperate and don't know where to turn," Oehme said. "The public deserves to have a police force that has the best training possible."
Osteen agreed.
"Developing requisite and proven skills will prepare officers to effectively intervene when necessary and hopefully reduce suicide among at-risk individuals."
Jim Clark, dean of the FSU College of Social Work, emphasized the importance of knowing how to save lives.
"Suicide is a tragedy for individuals, families and communities," he said. "FSU is proud to be able to work with the Orlando Police Department to find ways to save lives."