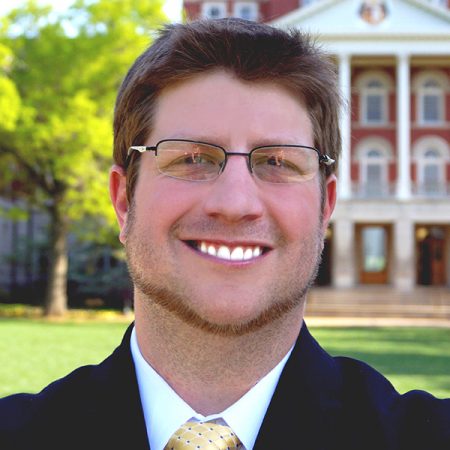 If you've ever wondered how media influences us, specifically our attention and emotions, Assistant Professor Russell Clayton may have the answer.
Clayton is testing real-world media questions through his research in the newly launched Cognition and Emotion Lab (CEL) located in the School of Communication at Florida State University.
With equipment in the lab, Clayton and his team are able to measure levels of emotion and attention as people are being exposed to all types of media.
"We measure how viewers cognitively and emotionally process media messages while also obtaining valuable self-report data," Clayton said. "This provides a holistic approach to understanding how media influence us as opposed to relying solely on self-report responses."
Media cognition and emotion labs are being developed at universities all over the country, encouraging more communication majors to research this growing field. Through Clayton's efforts, Florida State now has this resource for its students.
Clayton discovered his passion for examining and understanding how the brain responds to media including advertisements, technology and social media while earning his bachelor's and master's degrees in psychology at Texas State University. He then studied under a few of the most prominent media psychology and mass communication scholars while obtaining his Ph.D. from the University of Missouri's School of Journalism.
"Often, you see psychophysiology or cognition and emotion laboratories located in psychology departments," Clayton said. "However, media scholars, specifically those interested in understanding media processes and effects, are focusing on developing laboratories within communication, journalism and public health departments to better understand the brain on media."
Clayton and his team's research experiments will focus on examining the effectiveness of anti-tobacco advertisements and other health-related messages. By doing so, Clayton hopes to better inform policies and decisions about crafting effective health messages.
"This line of research can also include how to create persuasive environmental messages, as well as how to create brain-friendly websites. All of the possibilities really make this line of research very exciting and applicable."
For more information on the lab, contact Russell Clayton at rclayton@fsu.edu.