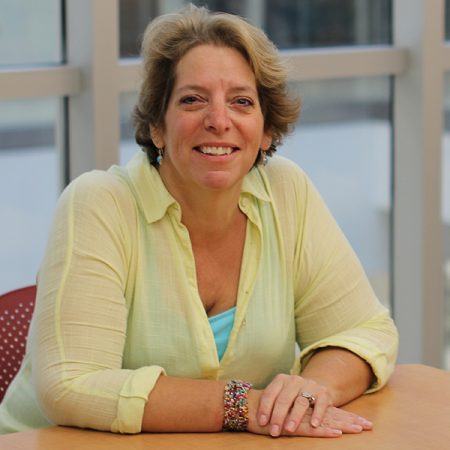 A Florida State University researcher is a part of team of experts who have released a strategic brief to assist the K-12 community and policymakers in advocating for high-quality, high-capacity and affordable broadband connections to every classroom in the United States.
Marcia A. Mardis, associate professor at FSU's School of Information, led and coordinated the writing of the report, "R&E Networks: Pathways to Innovation for K-12," by the group of educational technology experts from the New Media Consortium (NMC) and Internet2. Mardis, who conducts research on the broadband's affordances for K-12 teaching and learning, is the current Internet2 President's Fellow.
"Numerous international, federal and state initiatives call for digitally rich learning environments, but implementation breaks down in the scaling of digital learning," Mardis said. "The results in this report underscore the primacy of high speed, high quality bandwidth and networking to ensure that we can realize global educational access and equity."
FSU doctoral students Jennifer Luetkemeyer Wood and Abby Phillips, and recent graduate student Khelsea Rantanen supported the expert panel with discussion facilitation and background research.
The team of experts identified trends within and beyond K-12 schools that are currently constrained by inadequate bandwidth, but also by a lack of connectivity to potentially transformative ultra high-speed and capacity Research and Education (R&E) networks. The panel considered a range of recently published research, policy reports and popular media.
The goal of the report was to document opportunities, challenges and recommendations for K-12 stakeholders to consider as they address the demands of digital learning relative to the adoption of high-speed R&E networks.
"This strategic brief addresses the immediate need for schools in the U.S. to embrace R&E networks' advanced infrastructure and the vast potential this innovation offers," said Larry Johnson, chief executive officer of the NMC. "The panel's findings show that these robust, high speed connections allow students to interact with a number of sophisticated learning tools, such as video conferencing, immersive environments and virtual laboratories."
The strategic briefis available online and free of charge at go.nmc.org/i2.
The New Media Consortium is an international not-for-profit consortium of learning-focused organizations committed to the exploration and use of new media and new technologies. Internet2 is a member-owned advanced technology community founded by the nation's leading higher education institutions in 1996.