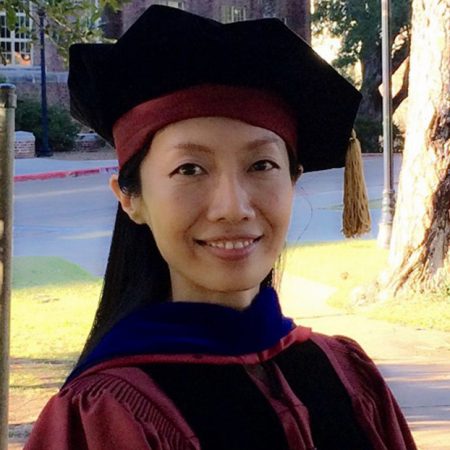 A social enterprise co-founded by Qinghong Wei, a 2014 doctoral graduate of Florida State University's Department of Urban and Regional Planning, recently won a nationwide social innovation competition in China.
The organization, pARTicipate, received $120,000 in equity investment from Shenzhen Innovation Corporate Social Responsibility Development Centre, an institution that is a major driving force of social and educational innovation in China.
Wei co-founded pARTicipate with partners Mengyang Jiang and Fenglin Zhao of Beijing in 2014. The three have worked together since 2013 developing online art education programs to empower rural students in China.
The mission of pARTicipate is to provide a comprehensive system of art education and creative community building services through three approaches—online art education, international exchange and certificate programs, and creative community building. Its goal is to promote positive transformation of the lives of citizens and the development of communities through innovation.
"Dr. Wei's work with pARTicipate is evidence of her strong commitment to empowering individuals and communities through arts education programs," said Jeffrey Brown, chair of the Department of Urban and Regional Planning. "This important work is a wonderful extension of her impressive dissertation research on arts and community empowerment that she produced while a student at Florida State University. Her strong commitment to working with rural communities was evident during her time at FSU and we are all happy to see her having such an important impact in China."
The organization was built on ideas employed in theSwamp Gravymodel in Colquitt, Ga. The Swamp Gravy organization involves the rural community in writing, staging, performing and promoting a series of folk plays about the region. Developed in the late 1980s and early 1990s, the project has transformed the rural community with new economic, artistic and community-building life.
The Department of Urban and Regional Planning, an academic unit of the FSU College of Social Sciences and Public Policy, is a co-sponsor of the annual Building Creative Communities Conference in Colquitt, an event that inspired and shaped some of Wei's ideas and plans.