Teenagers who mistakenly perceive themselves as being overweight are more likely to become obese in young adulthood, according to a new study by Florida State University College of Medicine researchers Angelina Sutin and Antonio Terracciano.
The findings are to be published by Psychological Science, a journal of the Association for Psychological Science. The study sheds light on the psychological processes at work in obesity, which is a significant risk factor for diabetes, heart disease, high blood pressure, some types of cancer and stroke, among other health problems.
There is no single cause for obesity and no single approach to prevent or treat it. Sutin and Terracciano have made the psychological processes at work in obesity a focal point of their research.
"This study points to the importance of psychological functioning in the development of obesity," Sutin said. "But let me be clear that when we talk about psychological factors we are not blaming the victim. For many psychological factors, we have little control over them and may not even be aware of them."
With a better understanding of the role psychology plays in the disease, pediatricians may want to differentiate between talking to adolescents about whether they are overweight or underweight and talking to them about how they perceive themselves in relation to weight.
"We're showing in this study that the misperception is nearly as strong as the actual BMI (body mass index) in predicting obesity," Sutin said. "BMI is a common tool physicians rely on to determine if a patient is overweight or underweight.
The American Academy of Pediatrics currently recommends talking to adolescents at every well-child visit about body image.
"This isn't just, 'Are you satisfied with your body?'" Sutin said. "It's whether or not there is a misperception or a discrepancy between what they perceive and what they actually weigh."
Sutin and Terracciano looked at data from 6,523 individuals who participated in the National Longitudinal Study of Adolescent Health at age 16 and again at age 28. In the study, trained staff measured participants' height and weight to derive BMI. They also rated how they perceived themselves in relation to weight.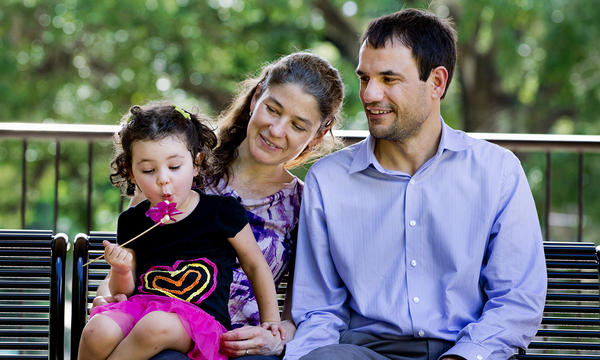 "We were specifically interested in those who reported perceptions of being overweight, even though the data collected showed their weight to be in the range of what is defined as normal," Sutin said.
What they found is that those individuals had a 40 percent increased risk of obesity at age 28 than others in the study. The weight gain could be a result of several explanations, Sutin said.
"They may be more likely to engage in unhealthy dieting techniques, like using diet pills or vomiting," Sutin said. "These are associated with long-term weight gain. They also may have lower self-regulatory abilities."
In addition, they may be subject to weight-related stigmatization or discrimination, which Sutin and Terracciano linked to greater weight gain in a previous study.
While Sutin and Terracciano expected some form of the results they found, there were some surprises.
For example, they found that boys were far more likely than girls to become obese later on if they incorrectly perceived themselves as overweight at age 16. The increased risk associated with misperception was nearly three times larger for boys than for girls, though overall fewer boys than girls misperceived their weight early on.
"It is clear that the determinants of obesity are complex and range from genetics to the social environment and public policy," Sutin said. "We need a greater understanding of determinants at all levels, including the psychological determinants, to effectively address our current challenges with the prevalence of obesity."