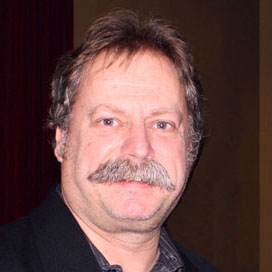 Florida State University hosted its first annual South Asian Media and Cultural Studies ConferenceJan. 22-23 at the Center for Global Engagement, featuring interdisciplinary research topics about the region from dozens of presenters.
The conference was a joint effort between the College of Communication and Information, the Center for Global Engagement, the South Asian Media Studies research department of the School of Communication, Department of Religion, College of Social Sciences and Public Policy and the College of Education.
About 70 students, faculty and community members attended the event, which addressed topics like religion, urban studies, media studies and history.
"Our guest speakers did a great job of highlighting current issues of significance in the South Asian region," said Steve McDowell, associate dean of academic affairs at the College of Communication and Information. "It was nice to be able to focus on the important region of South Asia in sustained interdisciplinary discussions. We are very glad for the positive response from students and faculty across campus, as well as several students and invited guest speakers from outside FSU."
The conference featured Somnath Sen, an Indian filmmaker who spoke on the difference in Western and Indian narratives in filmmaking, and screened his film "Leela."
In addition, Evan Hoffman, an assistant professor in the Department of Conflict Analysis and Resolution at Nova Southeastern University, spoke about peace resolution talks in Myanmar. Former Ambassador Michael Thurston,the diplomat-in-residence at Florida A&M University, presented a talk focused around the U.S. pivot to Asia and the political habitat in Myanmar.