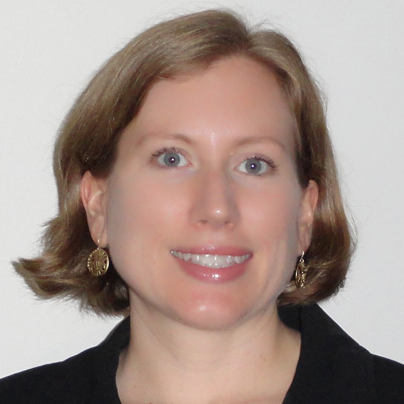 Stephanie Simmons Zuilkowski of Florida State University's Learning Systems Institute, cautioned educators against using tools developed in the United States to gauge the cognitive development of young children in other cultures in the United Nations' latest State of the World's Children report.
Zuilkowski and co-author Günther Fink of the Harvard School of Public Health wrote that many measurement tools, while useful appraisals of the abilities of children in Western nations, may not be valid measures of the abilities of children in other regions, producing misleading results.
The article, "Measuring Child Development Across Cultures" by Zuilkowski and Fink, was one of 60 chosen for the annual report of the United Nations Children's Fund (UNICEF).
"It was a honor to have UNICEF include our article," Zuilkowski said. "Since its' founding at the end of World War II, the United Nations has worked to protect children and improve their lives, and that concern includes healthy child development around the world. In our article, we try to raise the awareness of researchers and program managers and explain how measurement tools used in some cultures may not work well in others."
Zuilkowski, who came to FSU and the Learning Systems Institute in 2013, has experience in educational research several countries in sub-Saharan Africa, and she drew upon her work in Zambia for the article.
"I am interested in the creation of culturally and developmentally appropriate tools for use in the evaluation of interventions in the areas of early childhood and school-age health and education," Zuilkowski said.
In the article, Zuilkowski and Fink relate how tests and measures that may seem simple and direct when used in a U.S. school can be confusing and ineffective when presented to young students in another culture. "For example," they explain, "one assessment asked children to use scissors, a tool not generally owned by households or used by young children in Zambia."
Even drawings in books can prove problematic, they wrote, "as the majority of children [in the Zambian study] lived in households without children's books, and as children often do not begin school until age seven, this type of activity was so novel that many children simply did not respond."
To address this, the team in Zambia developed new assessments that used stones, beads, toothpicks and other items familiar to Zambian children, rather than two-dimensional representations of objects. The results were dramatically different.
"Just 13 per cent of children would be classified as doing well … on the two-dimensional test," the researchers reported in the UNICEF article, "while the same would be true for three times as many children" when tested with the three-dimensional objects.
To Zuilkowski, this shows the importance of using culturally appropriate tools for measuring the abilities of children. "Cognitive tests based on two-dimensional images should be avoided to the extent possible, and, if used, interpreted with caution," according to Zuilkowski and Fink.
In their work in Zambia, Zuilkowski and Fink led a research team that collected a rich set of household data including socioeconomic indicators, health status, and parents' investment in children's early development through enrichment activities such as reading together. They are now seeking additional funding to continue that work.
"We hope that a longitudinal study will help to demonstrate the importance of these factors to healthy development," she said.
A member of the Learning Systems Institute's faculty, Zuilkowski also is an assistant professor of Educational Leadership and Policy Studies in FSU's College of Education.
FSU's Learning Systems Institute conducts research and development in education and performance improvement in Florida and around the world. LSI also created and maintains CPALMS.org, an online toolbox of information, vetted resources, and interactive tools that helps educators effectively implement teaching standards. CPALMS is the State of Florida's official source for teaching standards and course descriptions.