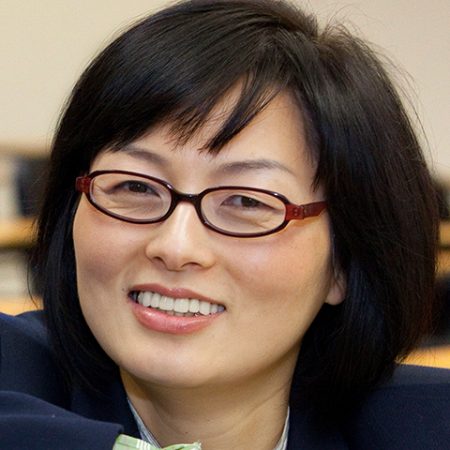 Florida State University researcher Young-Suk Kim has been honored with the Presidential Early Career Award for Scientists and Engineers for her research in language and literacy development.
President Barack Obama named 102 of the nation's top researchers winners of the award. It is the highest honor bestowed by departments of the U.S. government on scientists and engineers in the early stages of their independent research careers.
Kim is one of only two recipients honored by the U.S. Department of Education. She will receive the award at a ceremony in Washington, D.C., later this year.
"I am deeplyhonored to receivethis prestigiousaward and humbled by all the achievements of other recipients and former recipients," Kim said. "This award brings attention to scientists conducting important research early in their careers."
Kim is an associate professor of reading and language arts in the College of Education's School of Teacher Education. She is also a faculty member at the Florida Center for Reading Research. She joined Florida State in 2007 after receiving her doctoral degree from Harvard University.
Her primary research areas include language and literacy acquisition and instruction, including early literacy predictors, reading fluency and comprehension and writing.
One of her current studies examines a poorly understood area of literacy: the relationship between oral and silent reading and how those skills relate to reading comprehension. The study is funded by a $1.6 million grant from the Institute of Education Sciences, the research arm of the U.S. Department of Education.
A list of the Presidential Early Career Award recipients and more information about the award can be found on the White House website.
"The impressive achievements of these early-stage scientists and engineers are promising indicators of even greater successes ahead," Obama said. "We are grateful for their commitment to generating the scientific and technical advancements that will ensure America's global leadership for many years to come."