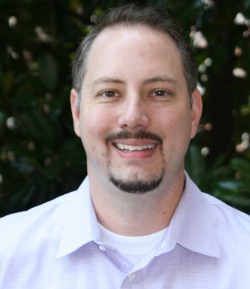 Victor Sampson, a faculty associate with the Florida State University Learning Systems Institute's Florida Center for Research in Science, Technology, Engineering and Mathematics, has received the Early Career Research Award for 2012 from the National Association for Research in Science Teaching for his work on classroom education in the sciences.
The award goes to the researcher who, within five years of completing the doctorate degree, demonstrates the greatest potential for contributions to research in science education.
"I am humbled by this award and encouraged by the honor given to me by my research colleagues," said Sampson, an assistant professor in the School of Teacher Education and the FSU-Teach program of Florida State's College of Education. "My research centers on the broad question of how argumentation can be integrated into the teaching and learning of science in order to help students become more proficient. This award indicates that this work is important and is having an impact on the field."
The association, a worldwide organization dedicated to the improvement of science teaching, honored Sampson for his research in science education.
Sampson currently is the principal investigator on a three-year research project supported by a $1 million grant from the National Center for Education Research. Sampson and fellow FSU researchers Sherry Southerland and Ellen Granger, both also with LSI's FCR-STEM center, are developing, refining and testing an "argument-driven inquiry" model in 13 science classes in middle and high schools in Florida.

"Argument-driven inquiry is a new way to teach," Sampson said. "It makes science laboratories more authentic for students by giving them opportunities to design and carry out their own investigations, construct explanation, engage in argument from evidence, and communicate information to others. It is also makes laboratory activities more educative for students because they have opportunities to receive the feedback they need to improve. This new instructional approach might someday help transform the teaching and learning of science."
The Florida Center for Research in Science, Technology, Engineering and Mathematics (FCR-STEM), a multidisciplinary research center, helps the state of Florida improve teaching and learning in K-12 science, technology, engineering and math and prepare students for higher education and STEM careers in the 21st century.
Located at The Florida State University, FCR-STEM is administered by the College of Arts and Sciences, the College of Education and the Learning Systems Institute.