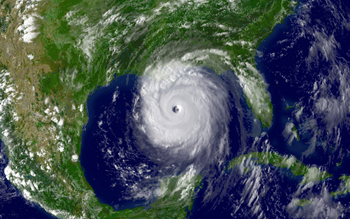 It appears likely that Florida will emerge unscathed from this year's hurricane season, but researchers at Florida State University already are looking ahead. Their goal: to engage in research and promote collaboration with other universities, as well as state and federal agencies, that will address catastrophic storm risk that affects the state's homeowners and businesses.
During its 2007 regular session, the Florida Legislature voted to create the Florida Catastrophic Storm Risk Management Center, to be housed within the Department of Risk Management/Insurance, Real Estate & Business Law in the FSU College of Business. The Legislature also voted during its most recent special session to provide $750,000 in funding to start up the center. Florida Gov. Charlie Crist signed off on the appropriation in late October.
"This is an exciting opportunity for FSU to play a lead role in coordinating with other universities and governmental agencies in such areas as storm forecasting, building construction, disaster mitigation and risk management," said Patrick F. Maroney, FSU's Kathryn Magee Kip Professor and associate dean for graduate programs within the College of Business. "The big benefit of a center of this type is that it allows for coordination of efforts and helps to avoid duplication in key areas."
Maroney will serve as director of the new center. Other FSU risk management/insurance faculty members working with him include Payne & Charlotte Hodges Midyette Eminent Scholar of Risk and Insurance James Carson, Associate Professor Cassandra Cole, Associate Professor and Peoples First Insurance Fellow Randy E. Dumm, and State Farm Professor of Risk Management/Insurance and Associate Professor Kathleen A. McCullough.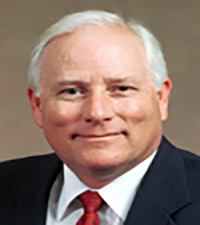 As mandated by the Legislature, the Florida Catastrophic Storm Risk Management Center will "support the state's ability to prepare for, respond to, and recover from catastrophic storms." Specifically, it will:
Coordinate and disseminate research efforts that are expected to have an immediate impact on policy and practices related to catastrophic storm preparedness.
Coordinate and disseminate information related to catastrophic storm risk management, including but not limited to research and information that would benefit businesses, consumers and public policy makers.
Facilitate Florida's preparedness and responsiveness to catastrophic storms and collaborate with other public and private institutions.
Create and promote studies that enhance the educational options available to risk management and insurance students.
Publish and disseminate findings.
Organize and sponsor conferences, symposia and workshops to educate consumers and policymakers.
"FSU is a natural fit for a center of this type because of our strong programs in risk management and meteorology," Maroney said. "Other universities in Florida also are working in these areas, as well as in building construction. If we can get all of these programs to work together with FEMA, the state Emergency Operations Center and other entities, that collective knowledge should benefit the citizens of Florida."
Already, plans are under way to create a Web site that will serve as a clearinghouse for information that university researchers, government officials and members of the public can access. Maroney and his colleagues also will conduct original research and reaching out to other universities and agencies.