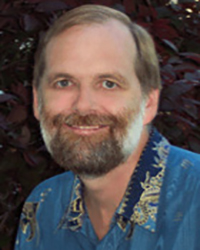 Like the proverbial apple a day, a pair of computer-based programs developed by Florida State University researchers may help young adults keep relationship trouble away.
College students in committed romantic relationships reported significantly reduced relationship dysfunction as well as depression and anxiety symptoms after participating in either of the two computer-based interventions, says a study by the FSU Family Institute.
Those positive findings among 91 young adults—each a partner in a relationship that had lasted four months or more—are described in the Journal of Social and Clinical Psychology (May 2007) in a paper co-authored by FSU Professor and Family Institute Director Frank Fincham and FSU psychology doctoral student Scott R. Braithwaite.
The results suggest that the two computer-based programs tested in the FSU study—a "relationship-focused preventive intervention" called ePREP and a "depression- and anxiety-focused preventive intervention" known as CBASP—offer not only effective but also economical, flexible and accessible ways to improve an important aspect of students' lives.
"For college students, interventions such as ePREP can lay the foundation for later healthy marriage and thus benefit the next generation," Fincham said. A renowned family scientist, psychologist and expert on the dynamics of conflict and forgiveness in personal relationships, he is the Eminent Scholar in FSU's department of family and child sciences, with which the multidisciplinary Family Institute is affiliated.
Fincham noted that in addition to being effective, computer-based programs are cost-effective for college campuses. "These preventive interventions also offer a high degree of flexibility, which is important to young adults—or anyone else with a computer—who may be less inclined or unable to seek out face-to-face services," he said. "What's more, the success of the two interventions studied was particularly remarkable given that only one partner from each couple actively participated in our research."
Both computer-based programs generated marked improvement in key markers of relationship functioning, as well as anxious and depressive symptoms, compared to results reported by participants in the control group, who received 'inert' materials that simply provided information and factual data about relationships, depression and anxiety.
Somewhat surprisingly, the relationship skills-focused ePREP—developed for the study—reduced symptoms of depression and anxiety just as well as the CBASP intervention—created several years ago at FSU—which was specifically designed to target those symptoms.
Participants in the study included 91 introductory psychology students at a large public university, with ethnic backgrounds as follows: Caucasian, 60.9 percent; Asian, 18.7 percent; African-American, 5.5 percent; and "other," 14.3 percent. Women made up 59 percent of the sample.
After completing questionnaires to assess their own levels of anxiety and depression and the current quality of their relationship, each student took part in an individually administered, computer-based intervention—either ePREP or CBASP—comprising written text and pictures (but no audio or video material) and vignettes that demonstrated the skills taught. A quiz followed each section of material to assess participants' mastery of the information. Most students completed the intervention in about an hour. Each then received a copy of the slides from the computer program he or she had viewed.
In addition, for the next seven weeks, participants received a weekly e-mail directing them to an online survey to gauge how well they were implementing the material covered during their computer-based intervention. Eight weeks after their initial assessment, the students concluded the study by completing the same battery of questionnaires.
It was no accident that the timing of that final assessment came at the end of the semester during a period of heightened stress due to exams and other academic deadlines, with associated increased stress on relationships. Under those circumstances, the positive results were particularly noteworthy, Fincham said.
Scholars view young adults—in the throes of identity formation—as prime targets for relationship-focused interventions, computer-based or otherwise.
To learn more about the FSU Family Institute—part of the department of family and child sciences in the nationally top 10-ranked College of Human Sciences—visit this link.