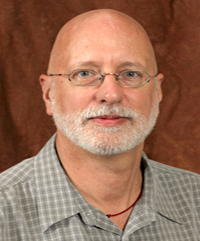 Florida State University's Learning Systems Institute and College of Education will receive a federal grant to help improve educational quality in the nation of Indonesia through attention to teacher training and improving the school learning environment.
FSU received the roughly $700,000 grant as part of a greater multi-million dollar project to conduct research in conjunction with three not-for-profit organizations—the Education Development Center, the Academy for Educational Development and the Research Triangle Institute—as well as two other universities, the University of Massachusetts and the University of Pittsburgh.
The grant is funded by the U.S. Agency for International Development (USAID) and is part of a five-year project through USAID that builds upon successful aspects of several recent educational initiatives in Indonesia, the world's fourth most populous country (and the most populous Muslim-majority nation). Working with the Ministries of National Education and Religious Affairs and other public- and private-sector agencies within the Southeast Asian country, the project seeks to implement a more comprehensive system of teacher development by strengthening the capacity of educators and administrators to initiate, facilitate and promote school improvement at the local level.
"The overall goal is to improve the quality of teaching and learning in Indonesian primary schools," said Michael Spector, a professor in the College of Education's department of educational psychology and learning systems who also serves as an associate director of the Learning Systems Institute. Partnerships with seven Indonesian universities in the provinces of Aceh, Banten, North Sumatra and West Java also will assist in the development and improvement of decentralized teacher education, Spector said.
In addition to Spector, other FSU faculty members involved in the project are Associate Professors Jeff Milligan and King Beach and Assistant Professor Thomas Luschei, all of the department of educational leadership and policy studies. (Luschei also serves on the faculty of the Learning Systems Institute.) Milligan, Beach and Luschei all represent the Program in Sociocultural and International Development Education Studies (www.fsu.edu/~elps/sides) within their department.
The USAID grant will allow FSU to sponsor four to six Indonesian university fellows for a year of graduate study in the FSU College of Education and a two-week study visit of 12 to 14 Indonesian education faculty. In addition, the FSU team will be working in four Indonesian provinces, including Aceh, the area hardest hit by the 2004 tsunami.
"FSU faculty will be working in Indonesia over the next four summers on collaborative research with Indonesian education faculty and assisting in institutional capacity-building in education," Beach, principal investigator of the project, said.
More information on the Program in Sociocultural and International Development Education Studies and the College of Education can be found at www.fsu.edu/~elps/sides/. Additional information about the Learning Systems Institute is available at www.lsi.fsu.edu.