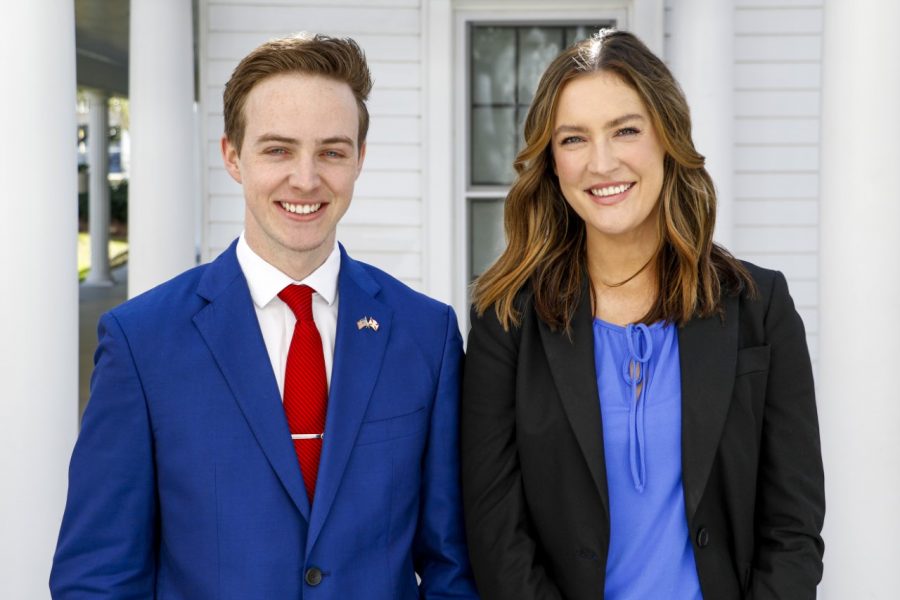 For the second week in a row, the Florida State University College of Law Moot Court Team has won first place in a national moot court competition.
On March 6, the team won the 2021 Charleston School of Law National Moot Court Competition, which took place virtually. The constitutional law competition featured a problem based on a first amendment issue relating to the punishment of student speech and qualified immunity.
Sixteen law school teams participated in the competition, including teams from George Washington University, University of North Carolina and University of Wisconsin.
Winning team members are third-year law students Chad Revis, from Ocala, and Brooke Stewart, from Pickens, South Carolina. In addition, third-year student Daniel Corbett, from Tallahassee, participated in the brief writing portion of the competition.
The Honorable James R. Wolf, who was a judge on the Florida First District Court of Appeal before retiring in 2020, coached the team to victory. This is the third national championship team Judge Wolf has coached for FSU Law. Alumna JoLen Rawls Wolf ('76), an attorney at The Mills Firm in Tallahassee who previously taught Legal Writing and Research at FSU Law, also played a substantial role in preparing the team for competition.
"We are extremely proud of our talented Moot Court students for bringing home a second national championship in as many weeks," said Dean Erin O'Connor. "We are also grateful to their coach and all of the other attorneys who helped them prepare for national success."
On Feb. 27, FSU Law's Moot Court Team won the 2021 National Moot Court Competition in Child Welfare & Adoption Law.