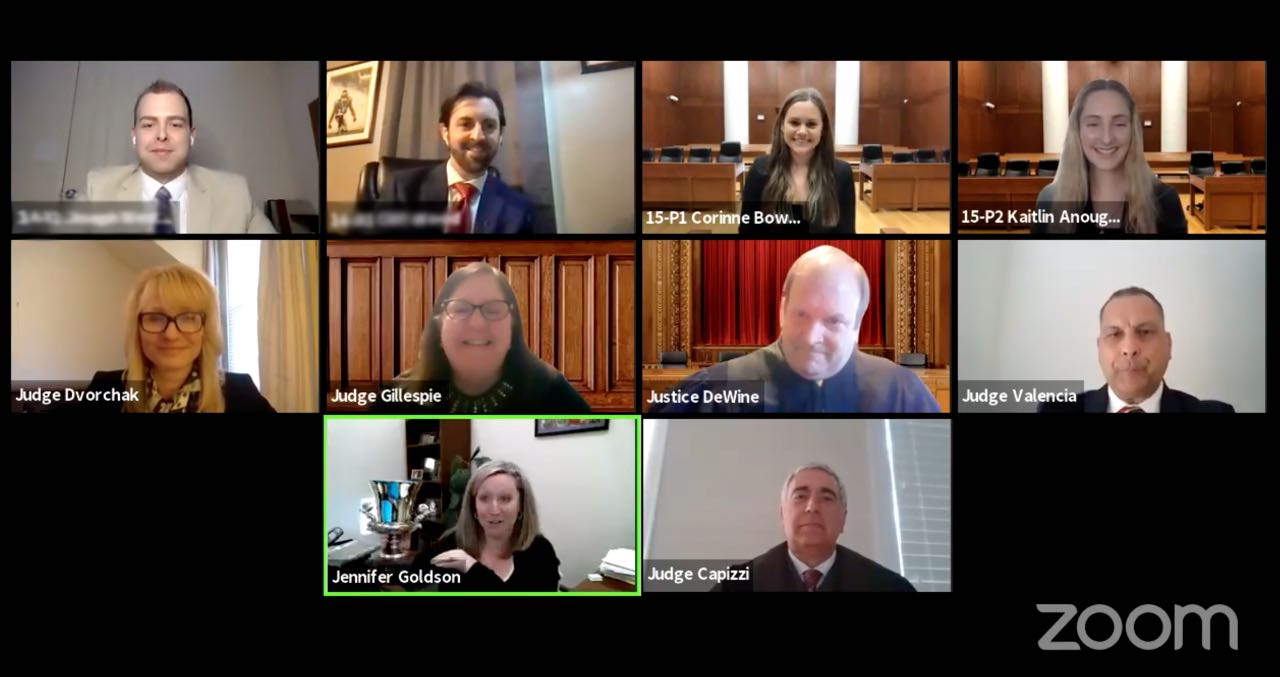 The Florida State University College of Law Moot Court Team has won first place in the 2021 National Moot Court Competition in Child Welfare & Adoption Law. The virtual competition was held February 26-27 and hosted by the Family & Youth Law Center at Capital University Law School.
Twenty-six teams participated in the competition, including teams from Baylor University, Northwestern University, Ohio State University and William & Mary Law School.
Winning team members are second-year law students Kaitlin Anouge, from Orlando, and Corinne Bowden, from Fort Myers. In addition, second-year student Megan Schroder, from Jacksonville, participated in the brief writing portion of the competition. FSU Law alumni Nora Bailey ('17), who practices at Dennis, Jackson, Martin & Fontela, P.A. in Tallahassee, and Jordann Wilhelm ('17), who practices at Radey Law Firm in Tallahassee, coached the team to victory. In addition to winning the national championship, Anouge won Best Oralist honors in the finals and the team won the Second-Best Brief Award.
"We are very proud of our talented Moot Court students and grateful to their dedicated coaches," said Dean Erin O'Connor. "The team has continued its streak of winning competitions, even in the virtual space, further cementing FSU Law Moot Court's excellence on the national stage."