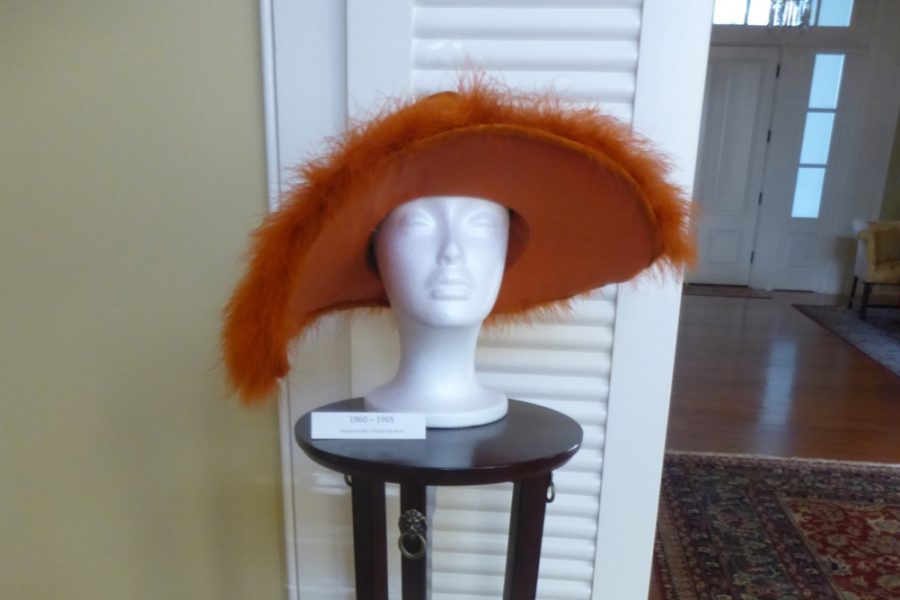 Women's hats are more than just a means of shielding skin from sunlight or protecting a hairdo. According to Professor Sherry Schofield of the Jim Moran College of Entrepreneurship at Florida State University, hats are also a way to trace women's history through the decades.
That's part of the reason that Schofield and the college dipped into its collection of historical headwear and are now displaying a selection of hats at the FSU President's house.
"Hats are something that people seem to gravitate toward," she said. "They aren't worn much anymore but people still appreciate it when they see them. There's a historical element to it."
"Plus," Schofield added, "they are just so cool."
Almost 70 years ago, Florida State University accepted some of the first donations of clothing earmarked for academic use.
Through the years, that stockpile of vintage garb has ballooned in size and today it includes a collection of about 400 hats, one of which dates back to the 1700s. The collection is now stored and curated by the Jim Moran College of Entrepreneurship where it's put to use, particularly by the college's fashion-focused, retail entrepreneurship majors.
Schofield said hats and clothing reflect the changing status and roles of women in society throughout history.
"I think that if someone was trying to figure out what has happened to women throughout history, you could come and look at our collection and get an idea," she said.
"In the 1880s women would break ribs to have a small waist. They had fainting couches not because women needed a break but because they couldn't breathe; they'd faint."
"If we think about when women got the right to vote, it was shortly after that that hair got shorter, hats got smaller, we were able to wear shorter dresses. You could move. You could function. And then, as you move forward, in many ways, the colors got brighter and the possibilities became greater."
Hats were bold emblems of status, Schofield added.
"If you go back far enough there was a caste system so that women in certain industries couldn't wear certain types of hats. In Paris, you could tell if a woman was a woman of the evening by the hat they wore."
Schofield said the college is looking for more opportunities to exhibit its hat collection.
"It's been sitting in a room and hasn't had opportunities for people to engage with it," she said. "So, the goal is to get things out there so people can see it."