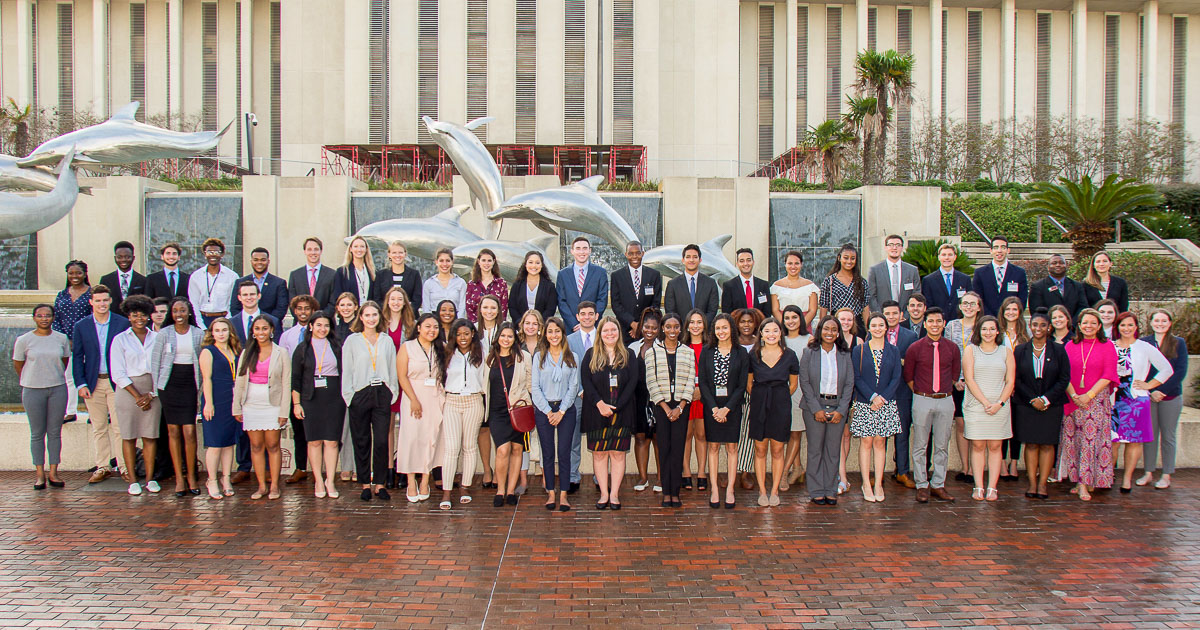 College students thinking about pursuing a legal career are making indelible memories at Florida State University's award-winning Donald J. Weidner Summer for Undergraduates Program at the College of Law.
About 60 undergraduate students from across the nation are enrolled in the program — the oldest and largest of its kind in the nation — and they are gaining valuable lessons about what it takes to become an attorney.
Karoline Barkley, an FSU senior who's considering going to law school, said she was inspired by some powerful advice from Leon County Judge Nina Ashenafi Richardson.
"She emphasized that you need to consider why you want to go to law school because if you're in it for the money, then you should reconsider a legal career," Barkley said. "Judge Ashenafi Richardson said if you're here to help people, that's a good reason. That advice makes me feel good because it's why I'm here, and I can see I'm not just a young, naïve idealist. She reaffirmed why I want to be here, and that was encouraging."
Students have experienced positive revelations like that ever since the Summer for Undergraduates Program was created in 1992 by Donald Weidner, then the dean of the College of Law. Since its inception, more than 1,300 students have participated. The program was renamed in Weidner's honor when he retired in 2016.
The month-long introduction to law school does not charge tuition or fees. The College of Law provides room and board thanks to generous alumni support, course materials, as well as financial stipends. The students attend legal classes; they get insider tips on applying for law school and financing it; and they meet with prominent judges and attorneys.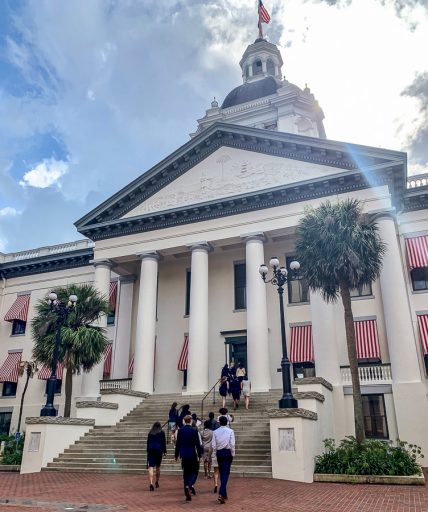 FSU College of Law alumnus and program benefactor Wayne Hogan is one of those attorneys. He and his wife, Patricia, have donated large financial gifts to secure the Donald J. Weidner Summer for Undergraduates Program.
"In 2000, Dean Weidner asked then-law student, Shenika 'Nik' Harris, a summer program alum, to acquaint me with the program and the difference it makes, particularly for those underrepresented in the practice of law," Hogan said. "In a time when we need it most, visiting with this year's diverse participants confirmed that the summer program remains true to its goal of expanding opportunities in the law for students from all backgrounds."
Thomas Ossi, a sophomore at Florida State, said some of the highlights for him included meeting Florida Supreme Court Justice Alan Lawson and taking a law class with FSU Professor Nat Stern.
"Professor Stern really emphasized attention to detail, knowing exactly what we were reading and how it related to the case we discussed," Ossi said. "He's a Harvard law graduate, and he showed us what we would experience in law school."
Angelique Howard, a senior at the University of Florida who hopes to attend FSU's law school, said this experience at the FSU College of Law reassured her about the fast-approaching first year of law school.
"This program is the best way to help me acclimate to law school, and I think it will help me find my specific place in law," Howard said. "I can get a sneak peek of the professors here, and that makes me feel like I'm already a couple of steps ahead."
Jamario Cantrell, a senior at Vanderbilt University, said the networking sessions helped him the most. He had the opportunity to talk with lawyers and judges, and those conversations gave him insights about going to law school and a legal career.
"This program already has given me broader perspectives about the legal profession," Cantrell said. "A lot of the training here has helped prepare me for what law school may be like and ultimately what the legal profession will be like for me."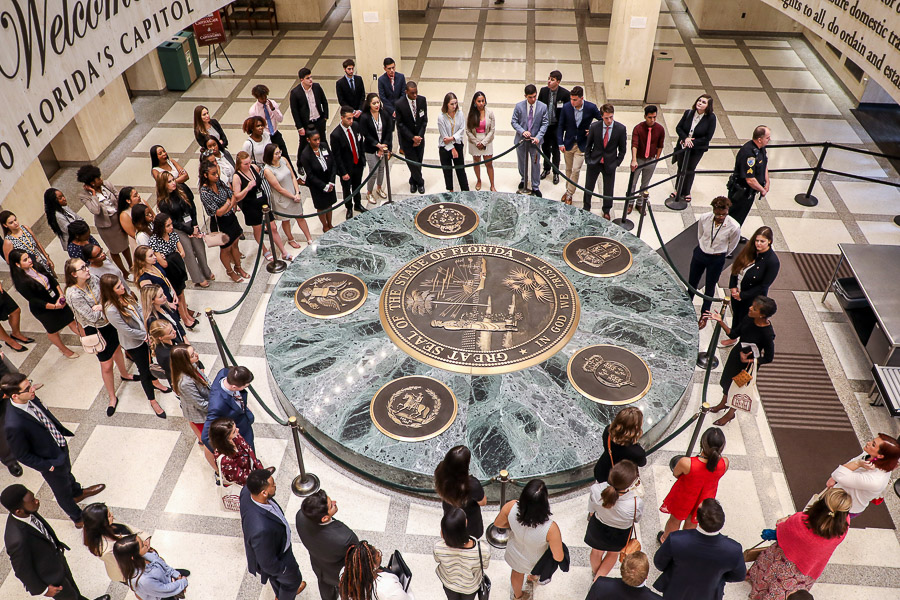 Samantha Wuschke, who just finished her first year at the FSU College of Law, was one of four mentors working with the undergrads. Wuschke said when she first learned about the program, she immediately knew she wanted to be part of it.
Wuschke said she hoped to offer advice that would smooth the students' transition to law school and help them thrive once they arrive.
"I'm a candid person, so I've been sharing my experiences with them and hoping they can learn from some of the things that I had to learn on my own," Wuschke said. "I'm giving them ideas on self-care, taking care of your physical and mental health because that can be really important. Personally, I had no idea what I was getting into when I applied for law school, so I hope to introduce them to potential situations before they get here."
The Donald J. Weidner Summer for Undergraduates Program and benefactor Wayne Hogan both received recognition in 2011 and 2012 from the American Bar Association's Raymond Pace and Sadie Tanner Mossell Alexander Award for Excellence in Pipeline Diversity. The award recognizes leadership in expanding opportunities for underrepresented students in the legal profession.