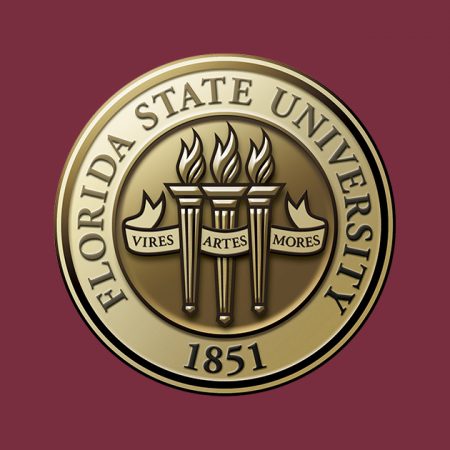 For the sixth time in 10 years, the Florida State University College of Law Student Bar Association (SBA) received the National Achievement Award, which honors the best SBA in the nation and is also known as the SBA of the Year Award, from the American Bar Association's (ABA) Law Student Division.
The award was presented Saturday, Aug. 12, at the ABA Annual Meeting in New York City. It recognizes the efforts of an SBA organization to create a better environment for law students and a more positive image of the legal profession. Top law schools from around the nation competed for the award.
Florida State's SBA was honored following a year of many accomplishments. During the 2016-2017 academic year, SBA's successful programming included Diversity Week, an inaugural golf tournament, Mental Health Week, a pro bono fair for the student body and a blood drive to support survivors of the 2016 Orlando Pulse Nightclub shooting. Events allowed students to network with notable attorneys and judges, and also promoted wellness, community service and collaboration. SBA also participated in the Making Strides Against Breast Cancer 3K, raising more than $1,300 to benefit the American Cancer Society.
"We are thrilled that the work of our Student Bar Association has again been recognized at the national level," said Dean Erin O'Connor. "Congratulations and thanks go to the entire SBA board and especially to its immediate-past president, Kristin DuPont, for making the FSU Law community more vibrant, collaborative and successful."
Florida State's incoming SBA president, Lilly Sharpe, accepted the award at the ABA meeting.