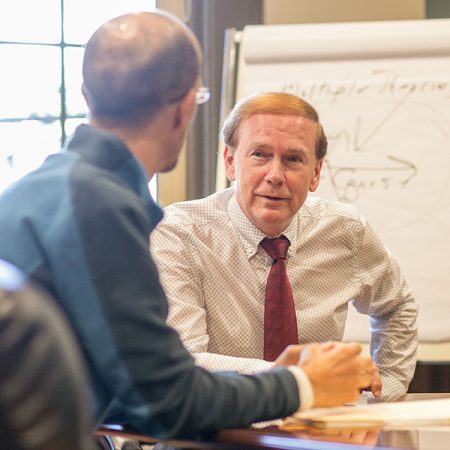 Thomas Blomberg, dean of Florida State University's College of Criminology and Criminal Justice, will deliver a keynote address to the Palm Beach County Criminal Justice Commission Monday, Feb. 22. The purpose of Blomberg's presentation is to assist Palm Beach County in setting their crime and justice priorities for 2016-2017.
Like many other jurisdictions across the country, Palm Beach County has a number of issues to address, from a crisis in law enforcement with multiple lawsuits over police shootings, to ongoing public safety challenges including elder financial fraud, gangs and delinquency. And, just like the rest of the country, Palm Beach County has limited financial resources to tackle the growing number of critical issues.
Therefore, the ongoing challenge for Palm Beach County is how to prioritize policies to have the greatest public safety impact with limited resources.
Blomberg's presentation will address how to best approach this challenge.
"We want to examine what form of evidence-based policy making is going to provide Palm Beach County with the greatest public safety outcome with limited financial resources," Blomberg said. "Ideally this will reduce the politics and increase the objectivity associated with the selection of a given policy."
The invitation for Blomberg to present at the commission's meeting further demonstrates the college's reputation in successfully guiding states and local government in criminal justice policymaking or, as the college puts it, "bringing research to life." It also continues and builds on the partnership the college has had with Palm Beach County since the early 1990s.