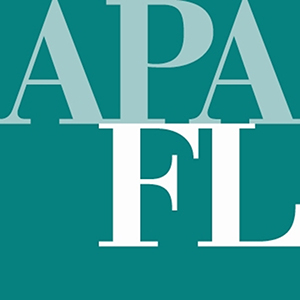 Florida State University students were recognized by the Florida Chapter of the American Planning Association for their plan to develop the West Market area of Pasco County, Fla.
Students from the Florida Planning and Development Laboratory —the community outreach arm of FSU's Department of Urban and Regional Planning — received the prestigious Student Project Award from the APA, marking the fourth time the lab has been honored for its work.
"It is particularly gratifying to receive the award from APA —the largest professional organization for practicing planners in the state of Florida," said Lindsay Stevens, the department's planner-in-residence. "This award recognizes the high caliber of work produced by our students, as they apply their analytic and technical planning skills on a real-world issue in Pasco County, our community partner."
The project titled "Vision 19: A Catalyst for Change in The Harbors" also won the Florida Planning and Zoning Association's 2015 Outstanding Study/Plan Award.
FPDL team members Tyler Maldonado, Wes Shaffer and Rafael Almario, master's students in the FSU Department of Urban and Regional Planning, interview Pasco County stakeholders at the local farmer's market about their perspective on start-up economic development opportunities. (FPDL Studio Team)
A total of 20 student planners, under the direction of Stevens and Senior Planner Jeremy Crute, undertook the project in the summer and fall 2014 semesters.
Students involved in the project were: Summer 2014 – Macy Fricke, Katherine Joyner, Nathan Law, Jennifer Malone, Jillian Neupauer, Hilary Richardson, Lauren Rushing, Arianna Waddell, David Williams and Christopher Young; Fall 2014 – Joshua Adams, Rafael Almario, Kathryn Angleton, Jackson Harris, Tyler Maldonado, Branden Roe, Brittni Russaw, Carlton Thornton, Nicholas Torres and Charlan Waldron.
The two-phased project was conducted in partnership with the government of Pasco County, Fla., to transform the county's West Market area into "a marine paradise for boaters, tourists, nature enthusiasts and the local community," with an eye toward economic and urban development.
"'Vision 19: A Catalyst for Change in The Harbors' is a prime example of how the energy and fresh perspective of graduate students, coupled with cutting-edge mapping and visualization technology can help a community reimagine a built-out and neglected area," Stevens said.
The Florida Planning and Development Laboratory operates like a professional consulting firm, annually securing hundreds of thousands of dollars in professional project work and internship opportunities for Department of Urban and Regional Planning students and contracting for real-world projects in areas reflecting the diverse interests of the unit's faculty and students.
Once under contract, planning projects are typically staffed by 5 to 12 graduate students in their final year of study. Students participating in the department's semester-long capstone studio course are provided with an applied, place-based learning experience that provides a connection between their coursework and professional practice.
"This is a winning situation for everyone involved," Stevens said. "Our students benefit from the opportunity to apply the knowledge gained in their master's program, and the clients value the high-quality and creative work that the Florida Planning and Development Laboratory provides."
The lab previously won the APA Student Project Award in 2009 for a sustainability plan developed for the city of Colquitt, Ga.; in 2012 for "Creating a Community of Scholars," a plan for the future of graduate student housing at FSU; and in 2013 for the College Park District Action Plan for development of the Tallahassee neighborhood just east of the FSU campus.
Florida's oldest and largest graduate planning program, the Department of Urban and Regional Planning in the College of Social Sciences and Public Policy has been a leader in planning education for decades and has significantly shaped practice in a state internationally known for innovations in comprehensive planning. The program calls on its large alumni network to provide opportunities for student internships and permanent employment positions for graduates.