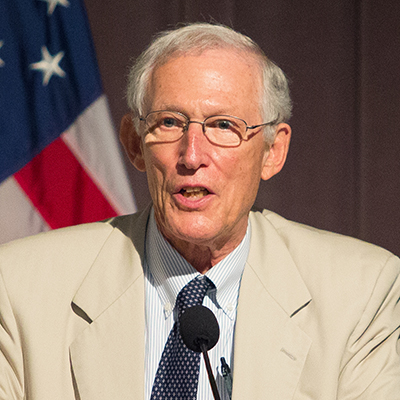 This year's Joseph P. Cresse Ethics in Government Distinguished Lecture at Florida State University had an additional theme — a tribute to the legacy of Gov. Reubin O'D. Askew, an FSU alumnus, professor and eminent scholar.
Askew, who served as student body president during his senior year at Florida State and earned a bachelor's degree in public administration in 1951, died March 13, 2014, at the age of 85.
More than 100 colleagues, friends and family gathered in the auditorium of the Claude Pepper Center for reflections on the former Florida governor and a lecture by guest speaker Martin Dyckman, a longtime journalist and author of the biography "Reubin Askew and the Golden Age of Florida Politics."
"This occasion honors two exceptional citizens, Joe Cresse and Reubin Askew," Dyckman said. "Their lives were their legacies to Florida, proving daily that good government is not the oxymoron that some cynics seem to think it is. It is what we can have if we demand it."
Dyckman presented "The Glory of Government: Why Has Love Turned to Hate?" — a look at why people should cherish the U.S. government, what's happened to the government and what the public and policymakers can do about it.
"We decided to use this event to honor the life of Governor Askew in the context of this lecture series because he was so committed, in an unwavering way, to the principles of public service," said David W. Rasmussen, dean of the College of Social Sciences and Public Policy.
After serving in the Florida House of Representatives and the Florida Senate, Askew was elected governor in 1970 and re-elected in 1974, making him the first governor to serve two consecutive, four-year terms. He was asked to deliver the keynote address at the 1972 Democratic Convention and in 1984 became the first Floridian to formally run for the presidency.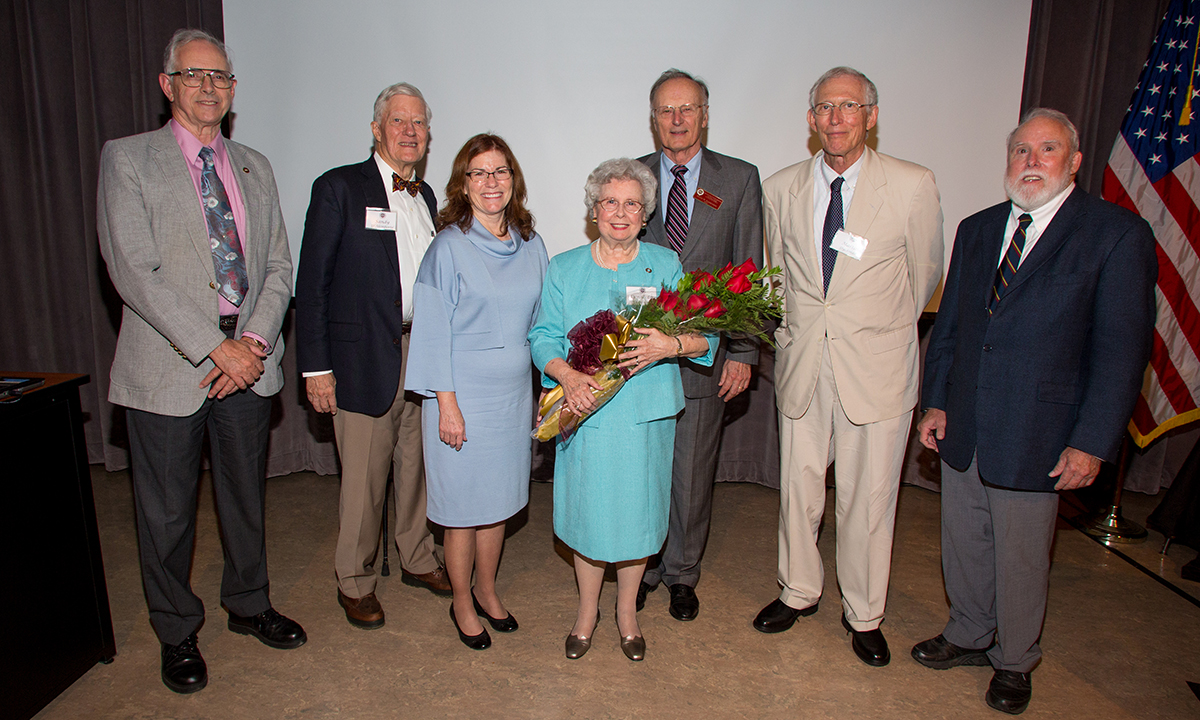 A year before Askew would return to his alma mater as a public policy professor, the faculty voted unanimously to name the college's nationally ranked public policy program the Reubin O'D. Askew School of Public Administration and Policy in 1994.
"We jumped at the opportunity to put his name on our school because he stood for the kinds of values we want to convey to our students," said William "Earle" Klay, professor and director of the Askew School.
Interim President Garnett S. Stokes, President Emeritus Talbot "Sandy" D'Alemberte and Professor of Public Administration and Policy Lance deHaven-Smith also shared remembrances of the man who was designated as a "Great Floridian" by the Florida Department of State in 1998. His persistence and ability to take risks landed him a spot as one of the top 10 governors of the 20th century by Harvard University's John F. Kennedy School of Government.
In 2006, the university named its Student Life Building after Askew to recognize his leadership and involvement during his days as a student. In 2012, the Florida State University Alumni Association created the Reubin O'D. Askew Young Alumni Award to be the highest honor given to young alumni.
"Governor Askew will be remembered in our hearts and in our history books, but I would hope we also remember him in our expectations for public service," said deHaven-Smith.