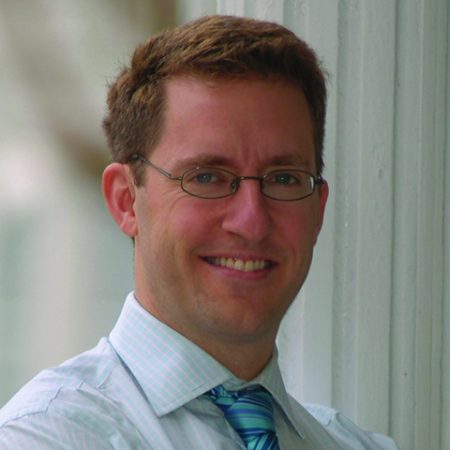 Dan Markel, D'Alemberte Professor of Law, passed away on July 19. He was an outstanding teacher and extraordinary scholar and colleague whose opinions on criminal law-related matters were widely solicited and valued.
Raised in Toronto, Markel studied politics and philosophy as an undergraduate at Harvard University, graduating Phi Beta Kappa and magna cum laude in government. He then pursued graduate work in political philosophy at the Hebrew University of Jerusalem and earned a master of philosophy at the University of Cambridge, graduating with high honors. He returned to Harvard for his law degree, where he was an Olin Fellow and editor of the Harvard Law Review. Upon graduation from law school with honors in 2001, Markel was a research fellow at the Berkman Center at Harvard Law School, a law clerk for Judge Michael Daly Hawkins on the U.S. Court of Appeals for the Ninth Circuit, and an associate at Kellogg, Huber, Hansen, Todd, Evans & Figel in Washington, D.C. He practiced white-collar criminal defense and civil litigation in trial and appellate courts.
Professor Markel joined the Florida State University College of Law faculty in 2005 as an assistant professor, was tenured in 2010 and was quickly promoted to full professor in 2012. Markel taught courses and wrote in the area of criminal law. His scholarship developed a new theory of retributive justice for liberal democracies, and applied that theory in particular to topics such as the proper scope of mercy, the death penalty, punitive damages and shaming punishments. His work was published in leading law reviews, including the Yale Law Journal, California Law Review, Virginia Law Review, University of Pennsylvania Law Review and Cornell Law Review. He also co-authored a book, "Privilege or Punish? Criminal Justice and the Challenge of Family Ties" (Oxford 2009).
Nationally known for his criminal law expertise, Markel often wrote for or appeared as a commentator in a wide variety of national and international media outlets, including The New York Times, USA Today and Slate. He also was very active in the legal blogging community and founded PrawfsBlawg, a highly regarded blog addressing a variety of topics related to law and life.
Professor Markel's contributions to the law school and broader community were pervasive and lasting. He will be deeply missed but his memory will live on in the College of Law community. Markel is survived by his parents, sister and two young sons. In addition to a funeral service in Markel's hometown of Toronto, there will be a special memorial event at the law school this fall (date and time to be determined).
The Markel family hassuggestedthat memorial donations be made toanyof the following:
In addition, alaw school classmate andfriendof Dan'screated the Dan Markel Memorial Fund (http://www.gofundme.com/Dan-Markel-Memorial-Fund) to raise money for Professor Markel's sons.