Jessica Primiani, a Florida State University undergraduate student, has discovered long-missing articles and photographs from an African-American newspaper that sheds light on the infamous Emmett Till murder case from 1955.
Primiani, a communication and English double major, has been working on a directed independent study project with Professor Davis Houck of the Florida State School of Communication, who co-authored a book on press coverage of Till murder and trial.
Till, who was a 14-year-old boy visiting Mississippi from Chicago, was brutally killed after allegedly flirting with a white woman. The incident and subsequent murder trial helped spark the civil rights movement.
"TheArguswas the best represented among a very small contingent of black press," Houck said. "It's clear in examining the documents that the black community of St. Louis had a special investment in the murder of Emmett Till and the search for justice in the case."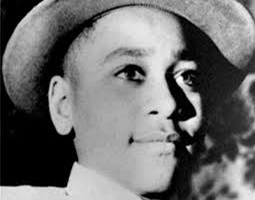 Primiani's discovery of documents from theSt. Louis Arguson the Till murder trial may bring to the fore new information on the case. Houck says he still has to go through the documents from the newspaper archive to see if the articles and other documents provide new evidence on the Till case.
"I was excited to uncover the articles and documents on the Emmett Till murder case as part of the ongoing effort to obtain accounts of this famous episode in American history," Primiani said. "The materials will hopefully help us learn more about how people were feeling and what they were thinking about the case that was international news at the time."
The archive does contain several exclusive pictures of Medgar Evers, a civil rights leader, as well as articles written on the trial and murder from the perspective of African-American journalists of that era.