The College of Social Sciences and Public Policy at Florida State University has chosen 18 juniors to receive its inaugural Social Science Scholars awards.
"This award is the highest honor our college can bestow on a student," said David W. Rasmussen, dean of the College of Social Sciences and Public Policy. "It recognizes the students' academic and leadership abilities, and gives them the tools and experience they will need to lead projects of their own."
The highly competitive selection process for the awards emphasized students' academic achievement as well as their leadership in campus and community organizations, internships and service activities.
The 18 new Social Science Scholars will attend leadership seminars during the spring 2012 semester to develop and plan their own projects, putting what they learn into practice during the summer and/or fall semester. They will also receive up to $5,000 for travel and expenses related to their projects.
Each group of Social Science Scholars also will be afforded other special academic and extracurricular opportunities during the remainder of their time at the university. These include:
Seminars and symposia on domestic and international issues
Faculty mentoring
Interaction with community and business leaders
Independent research
The 2012 Social Science Scholars, along with their majors and hometowns, are:
Jesid Acosta, International Affairs and Finance, West Palm Beach, Fla.
Desiree N. Brewer, International Affairs, Jacksonville, Fla.
Matty Budesa, Political Science and Mass Communication, Cape Canaveral, Fla.
Juliee Anne Conde Medina, International Affairs and Political Science, West Palm Beach
Lucas Daniels, International Affairs, McLean, Va.
Brian S. Denny, International Affairs and Political Science, Ocala, Fla.
Ashley Eick, Political Science and History, Williamsburg, Va.
Kylie Foley, International Affairs, Lake Worth, Fla.
Hillary Gale, Sociology, Greenacres, Fla.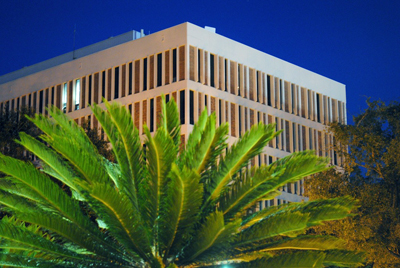 Melissa Giddings, International Affairs and History, Seminole, Fla.
Mariah S.H. Lewis, Interdisciplinary Social Science, Jacksonville
John Mazzoni, Economics, Fort Lauderdale, Fla.
Shannon McGuire, Economics, Pensacola, Fla.
Maria Prokopetz, International Affairs and Criminology, Miami
Amy Robinson, Political Science, Umatilla, Fla.
Caitlin A. Strawder, Political Science, Deltona, Fla.
Benjamin Wenger, International Affairs, Inverness, Fla.
Victoria Zeccola, International Affairs and Chinese, Tampa, Fla.
For more information on the Social Science Scholars program, contact Rasmussen at (850) 644-5488 or dwrasmussen@admin.fsu.edu, or Professor John Mayo at (850) 644-4321 or jmayo@fsu.edu.