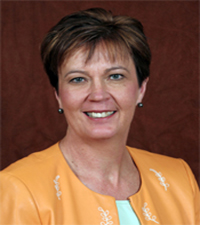 Research productivity, a measure of the amount of scholarly research conducted by university faculty members and subsequently published in peer-reviewed journals, is widely used as a basis for comparison when scrutinizing the academic quality of similar programs in different institutions of higher education. And according to one such ranking, the real estate program in the Florida State University College of Business is among the very best in the world.
An article just published in the Journal of Real Estate Finance and Economics – a top academic journal for scholarly papers on real estate finance – places Florida State's real estate program at No. 2 in the world for faculty research published in the three core academic real-estate journals from 1973 to 2008. That represents a major jump from the No. 26 spot that the program held in a previous ranking.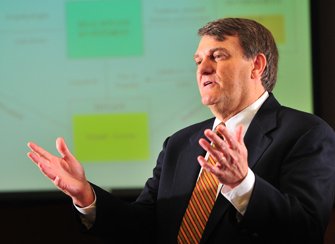 Only the University of Connecticut ranked ahead of Florida State, which was followed by the University of Florida and the University of California-Berkeley.
Visit http://tinyurl.com/34e4bj3 to download a PDF version of the Journal of Real Estate Finance and Economics article and rankings.
"The caliber of research in the real estate program is of the highest quality," said Caryn L. Beck-Dudley, dean of the College of Business. "These rankings reflect an immense effort from the internationally acclaimed faculty and a dedication by private donors to enhance our program."
Fueled by private donations and corporate support to the program, the real estate program has worked to recruit and retain the best real estate scholars in the world. A gift from Harold and Barbara Chastain created the J. Harold and Barbara M. Chastain Eminent Chair, which is now held by C.F. Sirmans, a world-renowned real estate scholar. The Journal of Real Estate Finance and Economics article ranked him No. 1 in the world in individual research productivity from 1973 to 2008, while his brother, G. Stacy Sirmans, the Kenneth G. Bacheller Professor of Real Estate at Florida State, ranked 20th.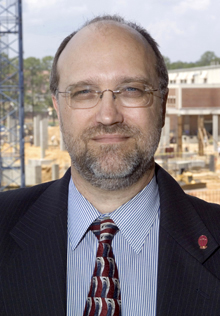 "It has been a great opportunity to come to the Florida State College of Business," C.F. Sirmans said. "The faculty have been able to form a cohesive team that spurs industry-changing research opportunities as well as a fostering an individualized approach to education. The advancement of our real estate program and development of our faculty is due in large part to the support of our private donors to whom we are very appreciative."
The real estate program is well known and respected throughout the country. This year, U.S. News & World Report ranked the undergraduate portion of the program No. 9 among public institutions in the United States, and No. 12 among both public and private institutions.
"The success of our faculty and their various areas of expertise have created a real estate program that is unlike any other," said Dean Gatzlaff, the Mark C. Bane Professor of Business Administration and director of the Center for Real Estate Education & Research at Florida State. "We are able to offer an education that carries the weight of international expertise while providing the individual attention that allows students to truly succeed."