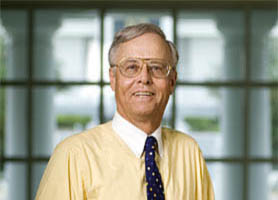 Nine months after graduation, 99.6 percent of the Florida State University College of Law Class of 2007 was employed, pursuing a graduate degree or not seeking work, according to official data released by the National Association for Legal Career Professionals. The percentage represents 230 of the 231 members of the Class of 2007.
This is the fourth consecutive year that at least 99 percent of Florida State Law graduates were placed within nine months of graduation. Class of 2007 graduates are employed in 15 states, including California, New York and Texas, and in Washington, D.C. Of those employed, nearly half are in private practice, 10 percent are employed by the business sector and five are judicial clerks.
"We continue to achieve striking success in the placement area," said Dean Don Weidner. "Helping them find employment is one of the most important ways we strive to advance the success of our students. Of course, it helps that our graduates have achieved outstanding results on the Florida Bar Exam."
Florida State graduates have ranked first in the state on four of the last five administrations of the exam.