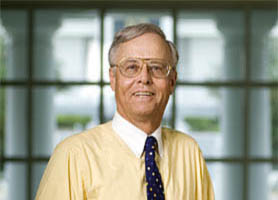 The new U.S. News & World Report graduate and law school rankings are out, and the Florida State University College of Law has moved up in several key areas.
The law school's environmental law program now is ranked 12th in the nation (up from 14th) and, for the first time ever, the tax law program has been specially ranked, at 21st, tied with Columbia University. The U.S. News rankings, released Sunday, April 1, also show that FSU's academic reputation is in the top tier of American law schools, at 48th.
Over the past three years, the law school's overall ranking in U.S. News has gone up 14 slots, to 53rd. The magazine also reported an increase in the school's reputation among judges and practitioners.
"We are thrilled with our school's continued progress in the rankings, which are finally beginning to reflect the excellence of our programs," said Don Weidner, dean of the FSU College of Law.