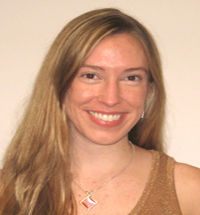 Forget fetching coffee and making copies. Interns from Florida State University's urban and regional planning department are responsible for bringing big money—we're talking $5.4 million in the past four years—to benefit city-county improvement projects.
FSU graduate students Brandie Miklus and Autumn Calder researched and wrote the latest successful grant application that will bring an estimated $600,000 to City of Tallahassee/Leon County's Blueprint 2000 and Beyond—enough to push the total amount of grants the program has received since the FSU internship program was implemented past the $5 million mark.
"Because of the time constraints placed on our staff, Blueprint would not have been able to prepare these grants for submittal without the efforts of our interns," said David Bright, planning manager for Blueprint 2000 and Beyond. "Their legwork is 80 percent of the effort, with Blueprint staff providing the technical portions and final edits. Our interns have helped us to bring in a staggering amount of funding, and they have a 100 percent success rate in getting the grants for which we have applied. Pretty impressive."
The Northwest Florida Water Management District announced last month that Miklus and Calder's grant application was ranked No. 1 among 28 applications. The anticipated $600,000 reward from the water management district will be used to help fund the retrofitting of a stormwater pond as part of the Capital Cascade Trail project, which includes greenway development and a number of infrastructure improvements on Tallahassee's south side.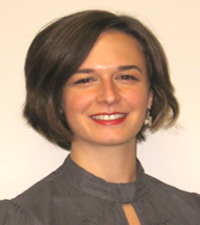 "The internship program is a fine example of how partnerships between the university and community can benefit the community while providing significant educational opportunities for our students," said Charles Connerly, the William G. and Budd Bell Professor and chair of the department of urban and regional planning at FSU.
Miklus, who will earn her master's degree in August, and Calder, who expects to earn her master's in 2008, could not agree more.
"My internship with Blueprint 2000 has given me the opportunity to be part of a team that is making a difference in our community," Miklus said.
"Soon, I will graduate and begin my career as a planner, yet in some ways I feel I have already begun that journey because of the knowledge and experience I have received here."
For Calder, a Tallahassee native, the opportunity to have a hand in making her hometown a better community is the most exciting part of her internship.
"The partnership between the FSU department of urban and regional planning and Blueprint 2000 puts me in the center of local action," she said. "Blueprint 2000's projects are front-page news, and the grants we write help make the projects possible."
Blueprint 2000 and Beyond, a quasi-governmental program created in 1999, coordinates planning, transportation, water quality and environmental and green-space projects in a way that enhances the quality of life and stimulates economic development in Tallahassee and Leon County. It is funded by a 1-cent sales tax, but grant money is needed to buy land for environmental protection.
The internship program was established in 2003 following discussions between Connerly and Blueprint 2000 and Beyond Director Jim Davis about employing graduate students in a real-world work situation. Previous interns have gone on to successful careers in the planning field.