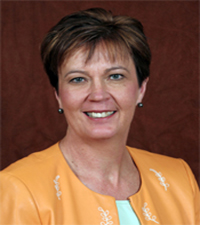 Moving up three spots, the undergraduate program in Florida State University's College of Business secured the ranking of the 25th best business program in the nation among public institutions in the annual rankings of U.S. News & World Report. The 2007 ranking also placed FSU's risk management/insurance program seventh best and its real estate program 10th best among public institutions.
"We are honored to be ranked again on this prestigious list, and our undergraduate program's rise in the rankings reflects our increased national prominence and impact," said Caryn L. Beck-Dudley, dean of the College of Business (www.cob.fsu.edu). "We are committed to
excellence and to being recognized as among the nation's best."
Each year, U.S. News & World Report ranks accredited institutions across the United States and lists the top 50 in a variety of categories. This year's rankings come after it evaluated the strengths of 413 undergraduate-level business programs nationwide.
Also garnering impressive rankings for FSU's College of Business is the undergraduate accounting program, which is ranked 24th on Public Accounting Report's list of top undergraduate accounting programs in the country. Meanwhile, hospitality and tourism recruiters recently ranked the college's Dedman School of Hospitality sixth in the
nation for the quality of its faculty and have placed it in the Top 10 for the quality of its facilities.
The Dedman School also has a 100-percent job-placement rate for its graduates.
In addition, the College of Business' entrepreneurial program was ranked among the top 50 comprehensive regional programs by Entrepreneurial Magazine. And Kiplinger's ranked the college as the 21st best value in public colleges across the country.
Founded in 1950, the FSU College of Business is one of the 10 largest business schools in the country. It is the second largest academic unit on FSU's campus, with an enrollment of more than 5,500 students, and boasts a distinguished full-time faculty of 113 that
includes a Francis Eppes Professor, five Eminent Scholars, three named professorships and 20 endowed professorships.