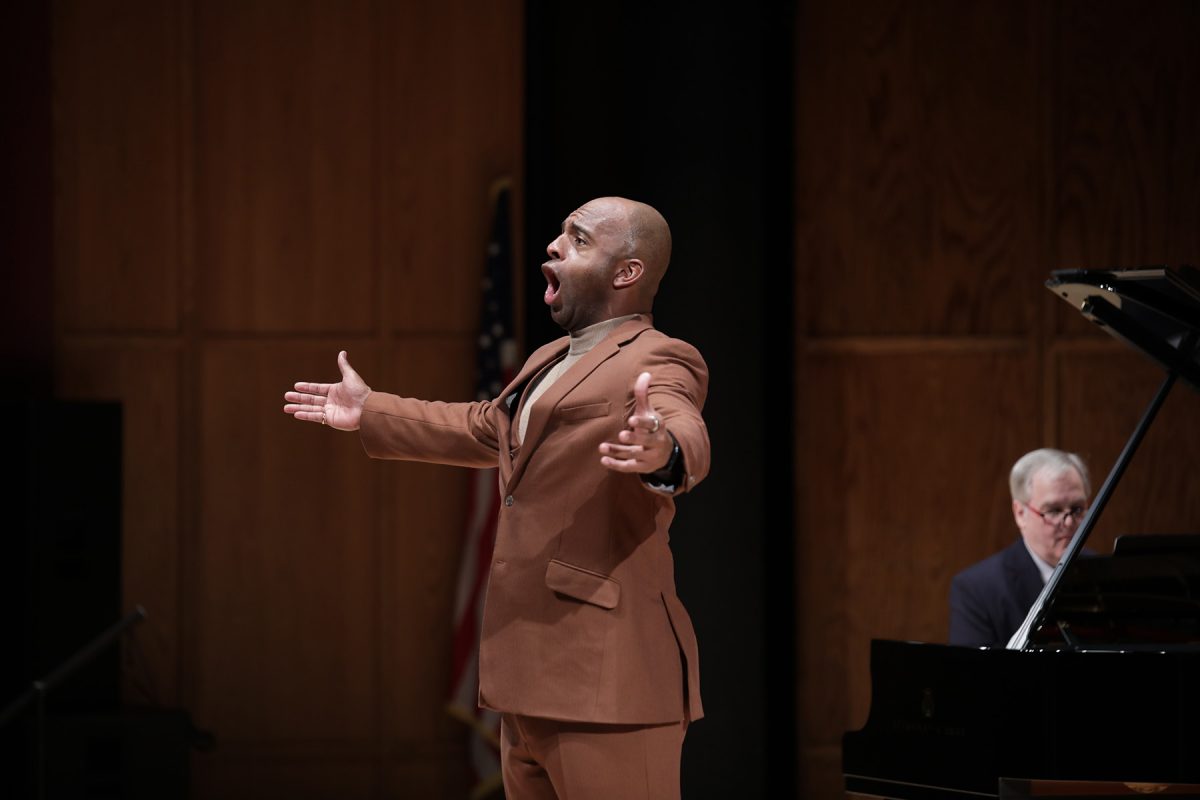 Florida State University's College of Music welcomes Ryan Speedo Green, an FSU alumnus and celebrated opera singer, as an artist-in-residence to lead intensive master classes, offering students invaluable insights into the art of opera performance.
Green is a two-time Grammy Award-winning bass-baritone who graduated from FSU in 2010 with a Master of Music degree. His residency begins Nov. 3 and concludes with collaborative performance at 7:30 p.m. Tuesday, Nov. 7, at Opperman Music Hall. The performance is free and open to the public.
"Ryan Speedo Green's presence at the FSU College of Music not only enriches the educational experience for students but also elevates the college's reputation as a hub for artistic excellence," said Todd Queen, dean of the College of Music. "His residency embodies the college's commitment to providing students with unparalleled opportunities for growth and mentorship."
Green has received some of the opera world's highest awards and recognitions. He was named National Grand Finals winner of the Metropolitan Opera National Council Auditions, a Gerda Lissner Foundation First Prize winner, a George London Foundation Award winner and an Annenberg Foundation grant recipient, among others. He has performed on acclaimed stages, including the Metropolitan Opera, the Opéra national de Paris, Carnegie Hall and the Bayerische Staatsoper.
"We are thrilled that Speedo is returning to the college for a second year of residency," said Marcía Porter, professor of voice in the college. "The students are excited about working with him in master classes and performing with him on the final concert. It has been exciting to watch his career blossom."
Green will perform "Peculiar Grace" from Terence Blanchard's recent acclaimed opera "Fire Shut Up in My Bones" and Mussorgsky's "Songs and Dances of Death." He will collaborate with graduate students for the second half with selections from Rossini, Bizet and Mozart.
For more information, visit music.fsu.edu.