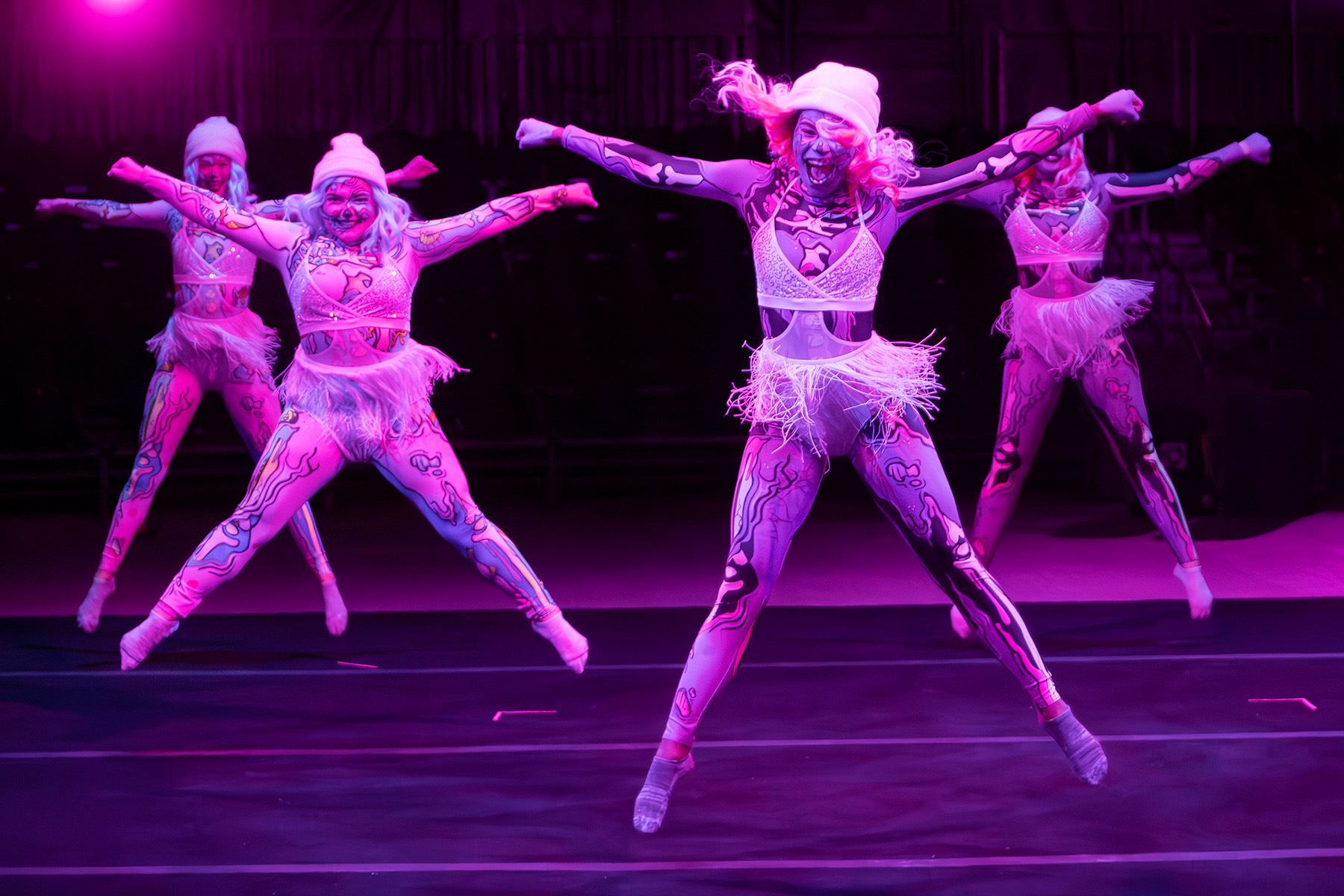 Florida State University's Flying High Circus returns this fall for its Halloween Show Series centered around "SPOOKI," a fictitious biotechnology company that conducts research and experiments on extending human life.
Performances range from balancing and aerial acts to strongmen made of stone and flying skeletons. Shows run from Thursday, Oct.19, through Saturday, Oct. 28, at the Florida State University Jack Haskin Circus Complex.
"My favorite part of Halloween shows is seeing all of the audience, specifically the children, smile," said Lexy Glor, president of the Flying High Circus. "Getting to bring such a happy aspect to their lives is so enjoyable and makes me so proud of the job we all do."
The FSU Circus is a fully operational circus production in its 77th year at Florida State University.
"Performing in the Halloween shows is the most amazing experience," Glor said. "It is so fun to put on such a detailed show. There are so many aspects to Halloween that already excite so many people, so to be able to perform and really be in such a character is so incredibly fun."
Doors open at 6 p.m., and performances start at 7 p.m. Oct. 19, 20, 27 and 28. Events are free for FSU students who present their FSU ID at the door. FSU faculty and staff receive a $2 discount per ticket.
"This show is the perfect combination of spooky and exhilaration — definitely not something to miss on Halloween," said Jonathan Sullivan, Flying High Circus vice president.
For more information, visit circus.fsu.edu/performances.