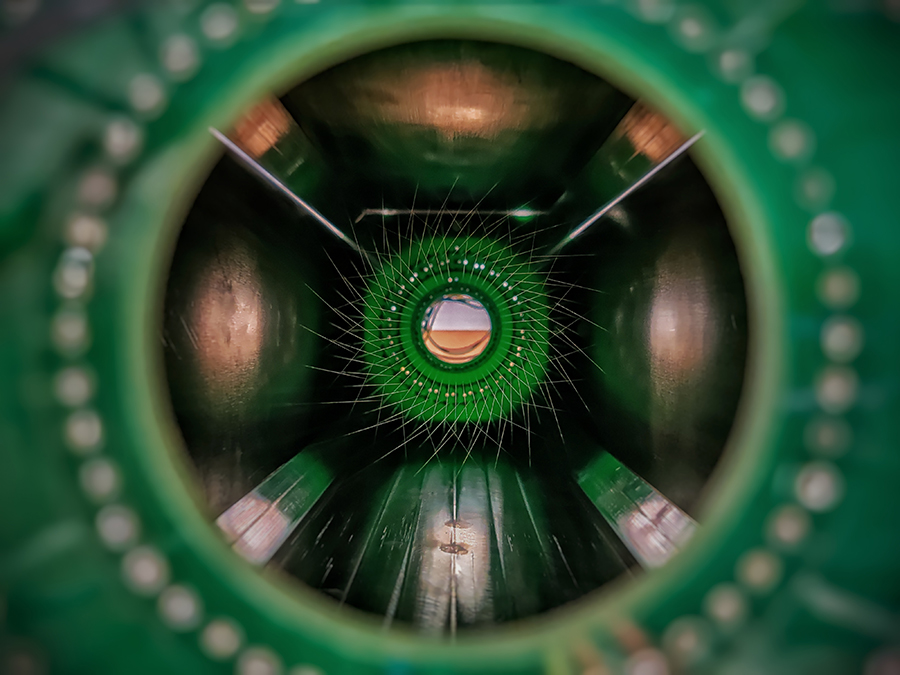 Florida State University's annual "Art in STEM" exhibition returns April 18 for its ninth consecutive year, bringing artworks created by scholars in the fields of science, technology, engineering, and math to the wider FSU community and the world.
Hosted by FSU's Graduate Women in STEM (GWIS), in collaboration with the FSU College of Arts and Sciences and the FSU Libraries Office of Digital Research and Scholarship, this year's exhibit includes a physical installation in Dirac Science Library in addition to an online exhibition.
"The exhibition will be on view for a full year on Dirac's third floor as well as online at fsudrs.github.io/artinSTEM/," said Yashika Garg, FSU GWIS president and a doctoral student in cell and molecular biology. "We are really happy to bring the event back in-person for the first time since 2020."
The nearly two dozen works depict topics ranging from crystal growth to nanotechnology and chemical compounds and were created by students from the FSU departments of biological science, biomedical sciences, chemistry and biochemistry, mathematics, molecular biophysics, nutrition and integrative physiology, and scientific computing.
For nearly a decade, FSU students from a wide range of STEM disciplines have created compelling artwork that allows lay audiences to connect with scientific subject matter. "Weaving," by physics doctoral student Vignesh Sitaraman, is the featured selection in this year's exhibition and reveals an insider's view of a proportional counter, a type of particle detector used in his research.
"These detectors are kept at high voltage and detect electrons as they pass nearby," Sitaraman said. "We can use this information to isolate where the particle was detected, which helps us gather information about what happens to particles at low energies. This detection simulates processes in stars, making these reactions vital to our understanding of the processes which create elements in the universe."
Sitaraman, who picked up photography as a hobby when he started his undergraduate degree, said he loves the synergy between photography and his work in the lab.
"I feel that art and science are intrinsically linked; they are both ways of looking at the world around us," Sitaraman said. "They are interdependent in that they complement each other, and we cannot study the world around us without also appreciating its beauty."
"Art in STEM" originated in 2015 with a single scientist-artist's vision to pay their own good fortune forward to the FSU community. Then-biology graduate student Jessica Martinez submitted an image of her research to a competition at an American Society of Cell Biology international meeting and won.
"She used the cash prize to set up a similar competition here at FSU," Garg said. "With the help of former GWIS adviser Laura Keller, Martinez found sponsors to support printing, mounting, and displaying the images, and set up a similar competition at FSU."
Members of the FSU community and the public are invited to join in the tradition by voting for their favorite artwork for the "Art in STEM" People's Choice Award. Voting closes April 18, and the winner will be announced April 21. The winner will receive a trophy and certificate, among other small prizes. The link to vote is https://pollunit.com/polls/artinstem2023.
Viewers who missed the 2022 exhibition can browse artwork online in the past-exhibit archive.