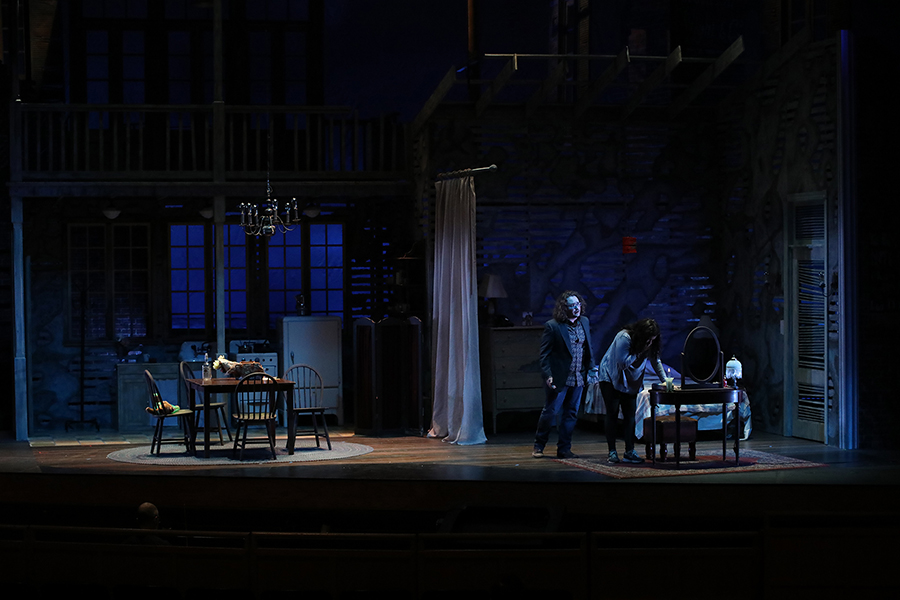 Based on the award-winning Tennessee Williams play and 1951 film, the Florida State University College of Music will present André Previn's "A Streetcar Named Desire" as the FSU Opera's spring production.
Previn's opera "A Streetcar Named Desire" is a faithful adaptation of the classic Tennessee Williams play. Set in the heat of New Orleans immediately following World War II, the opera brings to life the tragic story of Blanche DuBois and Stanley Kowalski and their conflict as they battle for control of a small apartment and the lives of those within it.
Performances will take place at 7:30 p.m. Thursday, March 30, through Saturday, April 1, and at 3 p.m. Sunday, April 2, at Opperman Music Hall.
The music of the opera is notable for its combination of modern and traditional elements. Composer André Previn draws on jazz, blues and a variety of other musical styles to create a unique musical palette, while Philip Littell's libretto creates a colorful canvas that captures the emotional complexity of the story.
With such evocative music, the singers are required to bring a unique and intense vocality to their roles. The opera features strong performances from College of Music Department of Vocal Performance students and alumni. Soprano Blythe Reed-Banks, who will portray Blanche DuBois on Thursday and Saturday, has had the experience of a lifetime.
"Singing Blanche is challenging but also super rewarding," the doctoral student said. "This role requires a lot of stamina to sing all six arias as well as an enhanced facility for the higher pitches at the softest dynamics possible. It has forced me to develop my voice more than any role I have sung thus far, and I am so grateful for the opportunity."
The story of "A Streetcar Named Desire" is ultimately one of tragedy, and the opera captures this with its powerful music and intense performances. This is an opera that is sure to leave a lasting impression on its audience.
Audiences should be advised that this production contains mature language and portrayals of violence, alcoholism and sexual assault.
For tickets, visit tickets.music.fsu.edu. This event will not be livestreamed.