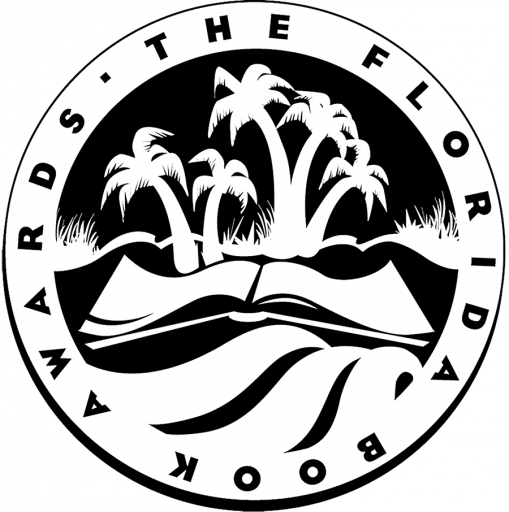 The Florida Book Awards, coordinated by the Florida State University Libraries, announced winners for the nation's most comprehensive state book awards program established in 2006 to celebrate the best of Florida literature.
"In many respects, the breadth of award-winning books and authors reflects the variety of the state's literary culture," said Nikki Morse, director of the awards. "Since the program began, it has been the only state book awards program with a Spanish Language book category. This year also sees the introduction of a new award within the Poetry category, the Gold Medal for Poetry: Chapbooks."
The 17th annual competition featured 150 eligible publications submitted across 11 categories for books published in 2022. To be eligible, authors must be full-time Florida residents — except in the Florida nonfiction, visual arts and cooking categories, where the subject matter must focus on Florida.
Winning authors from across the state will be honored at the annual awards banquet Thursday, April 20, at Parkview at Cascades in Tallahassee.
For more information, visit floridabookawards.org.
---
Florida Book Awards 2022 winners by category:
YOUNG CHILDREN'S LITERATURE:
GOLD: Jennifer Swanson, Jacksonville, "Footprints Across the Planet" (Reycraft Books)
SILVER: Jen Arena, Tampa, "Acorn Was a Little Wild" (Simon & Schuster)
BRONZE: Ana Siqueira, Palm Harbor, "If Your Babysitter is a Bruja" (Simon & Schuster)
BRONZE: Henry Cole, Fort Lauderdale, "Forever Home: A Dog and Boy Love Story" (Scholastic Press)
---
OLDER CHILDREN'S LITERATURE:
GOLD: Christina Diaz Gonzalez, Coral Gables, "The Bluest Sky" (Knopf Books)
SILVER: Sandra Markle, Lakewood Ranch, "Secrets of the Lost City: A Scientific Adventure in the Honduran Rain Forest" (Lerner Publishing Group)
BRONZE: Rodman Philbrick, Marathon, "We Own the Sky" (Scholastic Press)
---
COOKING:
GOLD: Andrew T. Huse, Bárbara C. Cruz and Jeff Houck, Tampa, "The Cuban Sandwich: A History in Layers" (University Press of Florida)
---
GENERAL NONFICTION:
GOLD: Ronald Gruner, Naples, "We the Presidents: How American Presidents Shaped the Last Century" (Libratum Press LLC)
SILVER: Noemi Figueroa Soulet, Kissimmee, "The Borinqueneers: A Visual History of the 65th Infantry" (LSU Press)
BRONZE: Dr. Doug Mader, Big Pine Key, "The Vet at Noah's Ark" (Apollo Publishers)
---
GENERAL FICTION:
GOLD: David Sanchez, Coral Gables, "All Day is a Long Time" (Harper Books)
SILVER: Kim Bradley, St. Augustine, "Spillway" (Stephen F. Austin State University Press)
BRONZE: Tara Lynn Masih, St. Augustine, "How We Disappear" (Press 53)
---
FLORIDA NONFICTION:
GOLD: Gary Mormino, St. Petersburg, "Dreams in the New Century: Instant Cities, Shattered Hopes, and Florida's Turning Point" (University Press of Florida)
SILVER: Bill Maxwell, Tallahassee, "Maximum Vantage New Selected Columns" (University Press of Florida)
BRONZE: Chris Wilhelm, Brunswick, Ga., "From Swamp to Wetland: The Creation of Everglades National Park" (The University of Georgia Press)
---
POETRY:
GOLD: Kate Sweeney, Seminole, "Worrisome Creatures" (Madville Publishing)
SILVER: Collin Callahan, Tallahassee, "Thunderbird Inn" (Conduit Books & Ephemera)
BRONZE: Heather Sellers, St. Petersburg, "Field Notes From the Flood Zone" (BOA Editions, Ltd.)
---
POETRY- CHAPBOOKS:
GOLD: Brendan Walsh, Hollywood, "Concussion Fragment" (Elsewhere Micro-press)
---
POPULAR FICTION:
GOLD: Jenna Kernan, Sarasota, "The Ex-Wives" (Bookouture)
SILVER: Tamatha Cain, Jacksonville, "Song of the Chimney Sweep" (Orange Blossom Publishing)
BRONZE: Lucy Burdette, aka Roberta Isleib, Key West, "A Dish to Die For" (Crooked Lane Books)
---
SPANISH LANGUAGE:
GOLD: Félix Anesio, Miami, "Congregaciones" (Editorial Casa Bukowski)
SILVER: Abel Sierra Madero, Miami, "El cuerpo nunca olvida: Trabajo forzado, hombre nuevo y memoria en Cuba (1959-1980)" (Rialta Ediciones)
BRONZE: Rossana Montoya Calvo, Miami, "Un amor más sano" (Editorial Igneo)
---
VISUAL ARTS:
GOLD: Text by Heather Dewar, photographs by Kristen B. Grace, edited by Beverly Sensbach, design by Hollis H. Wooley, Gainesville, "All Things Beautiful: Wonders from the Collections of the Florida Museum of Natural History" (University Press of Florida)
SILVER: Suzan Alteri, Gainesville, "B is for Baldwin: An Alphabet Tour of the Baldwin Library of Historical Children's Literature" (University Press of Florida)
---
YOUNG ADULT:
GOLD: Kate Stollenwerck, Ponte Vedra Beach, "Hello, Goodbye" (SparkPress)
SILVER: Taylor Thomas Smythe, West Palm Beach, "Goldie: A Magic City Wonders Novel" (Lamplight Universe)
BRONZE: Dr. Juan Phillip Chisholm, Windermere, "Mission Possible: How to Graduate From College Debt-Free" (Greenlight Books & Publishing, LLC)
---
Shana Smith was also named the Gerald Ensley Developing Writer Award recipient this year. This award was established as part of the Florida Book Awards and annually honors a developing Florida author. "Developing," in this instance, is defined as a writer who has shown exceptional talent and the potential for continued literary success and significance.
The Florida State University Libraries coordinate the Florida Book Awards with assistance from co-sponsors, including the State Library and Archives of Florida, Florida Humanities, Midtown Reader and Word of South.