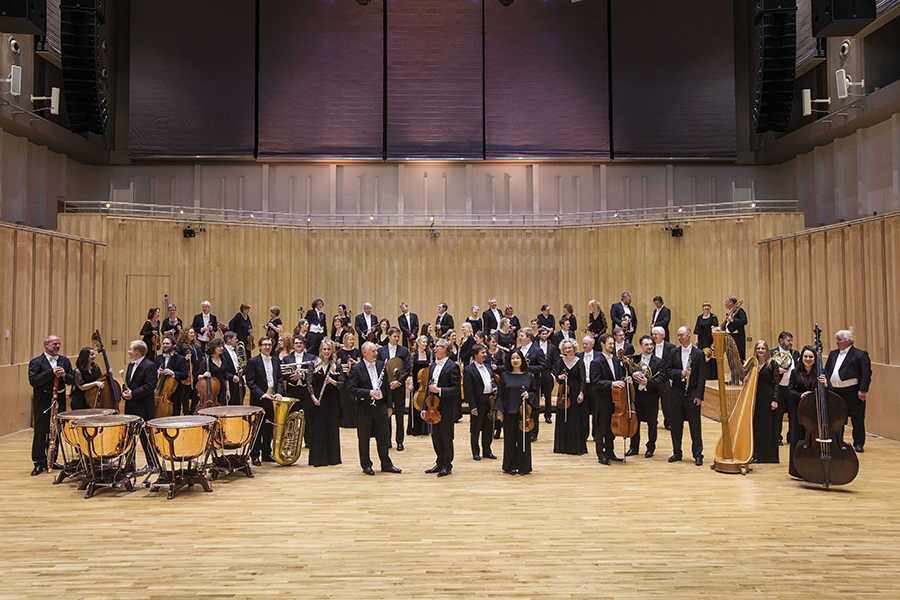 A Florida State University College of Music professor will complete a recording project in Glasgow, U.K., this June with the Royal Scottish National Orchestra (RSNO), one of Europe's leading orchestras.
Alexander Jiménez, professor of conducting and director of orchestral activities, will collaborate with the RSNO on a two-CD set featuring works by American composer and former collaborator Anthony Iannaccone. The recording is expected to be released January 2023 under the Parma Recordings label.
"Alexander Jiménez's recording engagement with one of the world's great orchestras continues his leadership as a conductor and music educator in the United States and abroad," said Gregory Jones, associate dean of the College of Music. "Recent performances of Iannaccone works with the University Symphony Orchestra under his direction were fantastic, so it is no surprise that Dr. Jiménez was chosen for this professional project as well."
The recordings will include two of Iannaccone's symphonies, a tone poem, a two-movement folksong-fantasia and a clarinet concerto performed by renowned clarinetist Richard Stoltzman, who premiered the work. Also featured in the recordings will be Jiménez's Symphony No. 4, "Bridges," written for the Florida State University Symphony Orchestra.
Jiménez said he resonates with what he calls Iannaccone's "neo-Romantic language."
"His style is distinctive, bold and direct, and he is guided by literary and human themes that are powerful," he said.
In addition to conducting numerous regional and metropolitan orchestras in the U.S., Iannaccone has conducted several European orchestras including the Bohuslav Martinů Philharmonic, the Bavarian Festival Orchestra, the Janáček Philharmonic, the Moravian Philharmonic and the Slovak Radio Orchestra.
Jiménez first performed a work by Iannaccone 10 years ago, which resulted in a friendship and musical partnership.
"I very much look forward to working with Alex again," Iannaccone said. "He is a friend and a gifted conductor who demonstrates a gracious blend of 'head and heart' in all his work."
Jiménez has conducted extensively in the U.S., Europe and the Middle East, including with the Brno Philharmonic (Czech Republic) and the Israel Netanya Kibbutz Chamber Orchestra, and he is an active guest conductor and clinician for FSU.
For more information, visit music.fsu.edu.