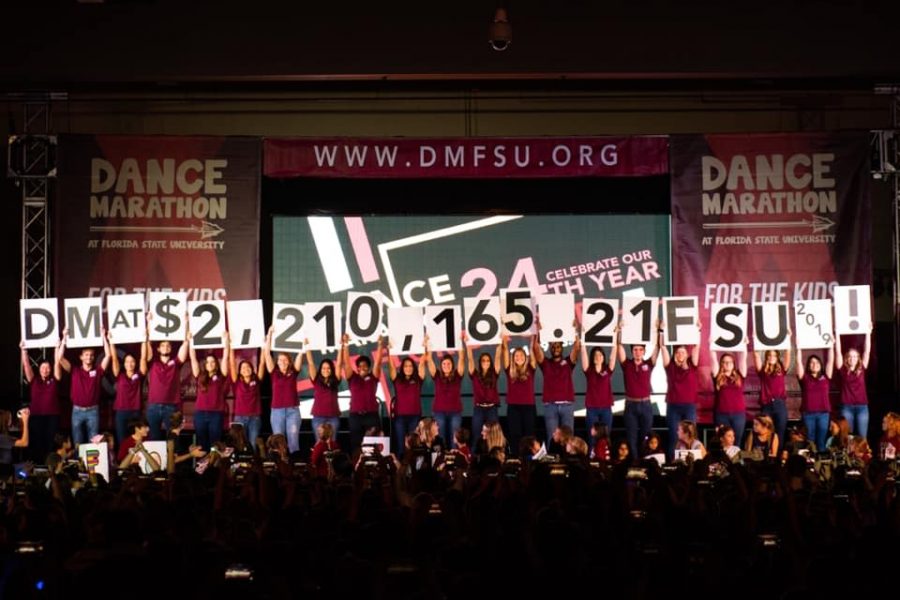 For the 25thconsecutive year, hundreds of students are set to dance the night away in the name of charity as Dance Marathon at Florida State University marks its silver anniversary March, 6.
The 40-hour event attracts more than 2,000 annually and has raised millions for charity throughout its previous 24 editions, including $2.2 million last year alone.
The marathon is broken up into two sessions each with about 900 volunteer dancers. That number is in addition to about 300 internal team members providing technical and logistical support.
The event will run March 6-8 and will last about 40 hours. Organizing and fundraising began months ago, said organizer Rachel Hernandez, a graduate student from St. Augustine, Florida.
"Even though our event is in March we really started working when we picked our executive board last April," she said. "Our fundraising started in May. So, it's really a full year of fundraising."
That fundraising schedule includes multiple, additional charity drives dotting the calendar, leading up to the marathon. Proceeds from the marathon and the related fundraisers are split evenly between the FSU College of Medicine Pediatric Outreach Program and UF Health Shands Children's Hospital.
Hernandez said those funds make a visible difference close to FSU.
"One of the biggest beneficiaries is our school-based clinic in Gadsden County where we have fully funded a nurse practitioner," she said. "We see a lot of youth in that clinic, especially at back to school time and during the summer."
Marathon Public Relations Coordinator Ellie Bakkedahl, a senior from Stuart, Florida, said that while dance registration is closed, there is plenty of room for more volunteers.
"We try to create unique ways to raise money so people are excited and interested in what we are doing," she said. "That goes for attracting people who want to volunteer too."
The Dance Marathon at FSU begins at 4 p.m Friday, March 6, at  inside the Donald L. Tucker Center. It continues until 2 p.m. Sunday, March 8, when the total fundraising amount will be revealed.
For more information visit DMFSU.org